PlotBox Deathcare Scheduling Software
Our real time scheduling system makes it easier to book and manage burials, cremations and appointments across multiple sites, all from a single place - saving time and providing complete confidence for you and your team.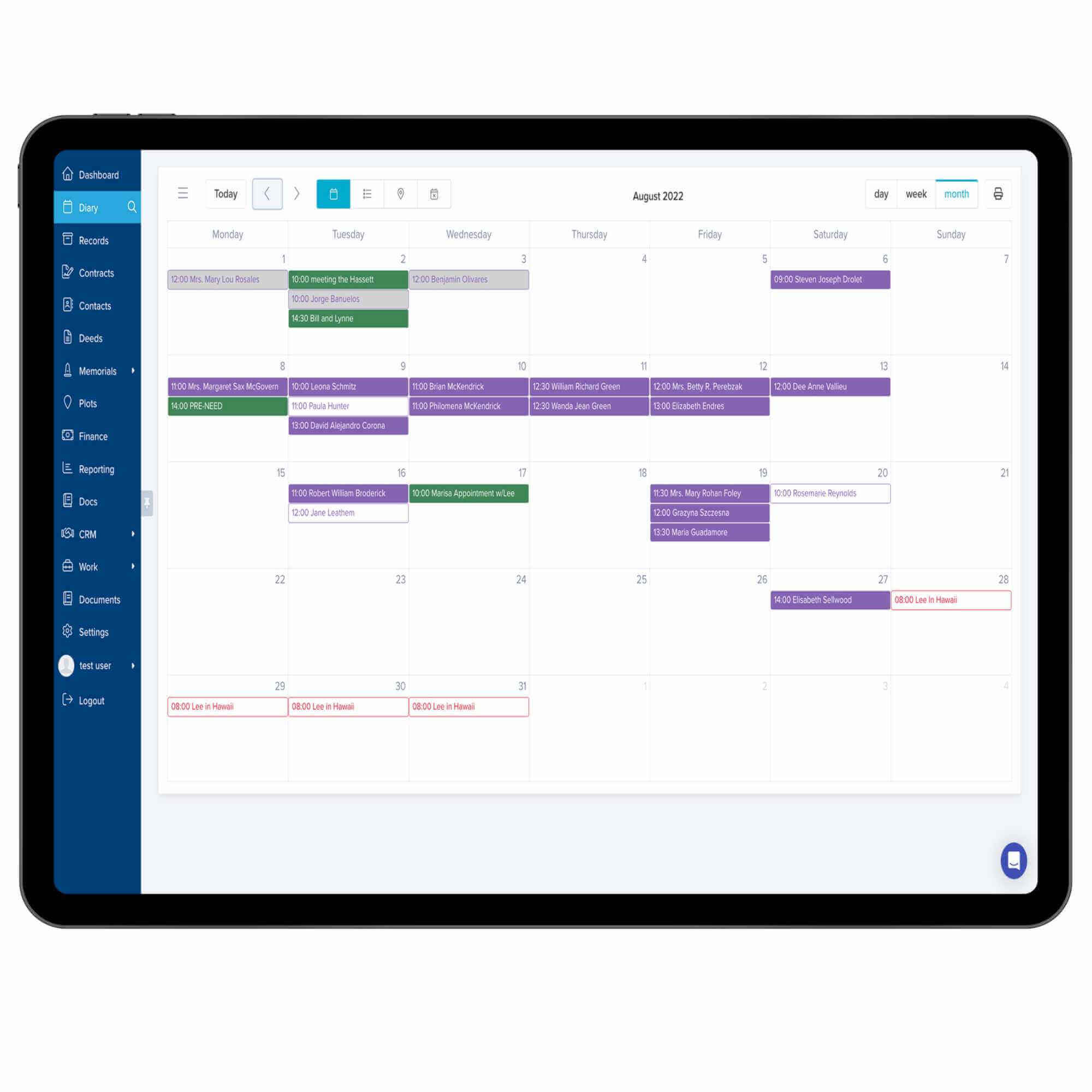 Stay Connected
Share daily, weekly and monthly calendars keep everyone up to date, on track and avoid double-bookings.
Work Smart
Schedule a contract with auto generated burial orders, labels and other paperwork to avoid duplication.
Funeral Portal
Funeral directors can view and book online out of hours, saving paperwork and freeing up time to care.
Key Features:
Shared calendars in real-time
Daily, weekly, monthly views
Color coding
Auto generated paperwork
Linked events
Map burial view
Funeral Director portal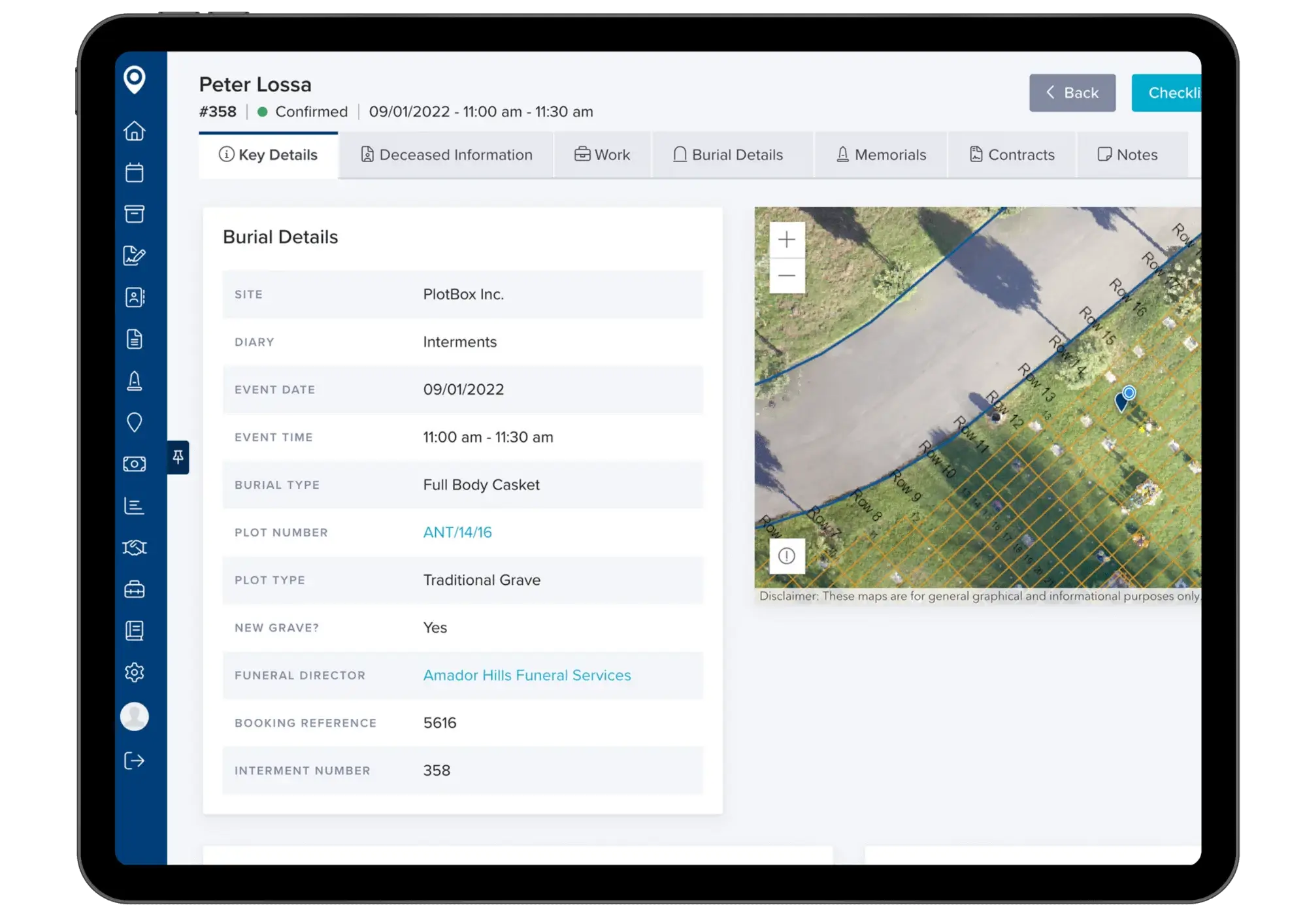 Like to learn more ?
Download our solution one pager for more information.