PlotBox deathcare reporting solutions
From burials and cremations, to deeds, sales, finance, inventory and more - PlotBox provides a range of highly accessible and customizable reporting tools with powerful visualizations for every aspect of your operation - giving you complete visibility and control.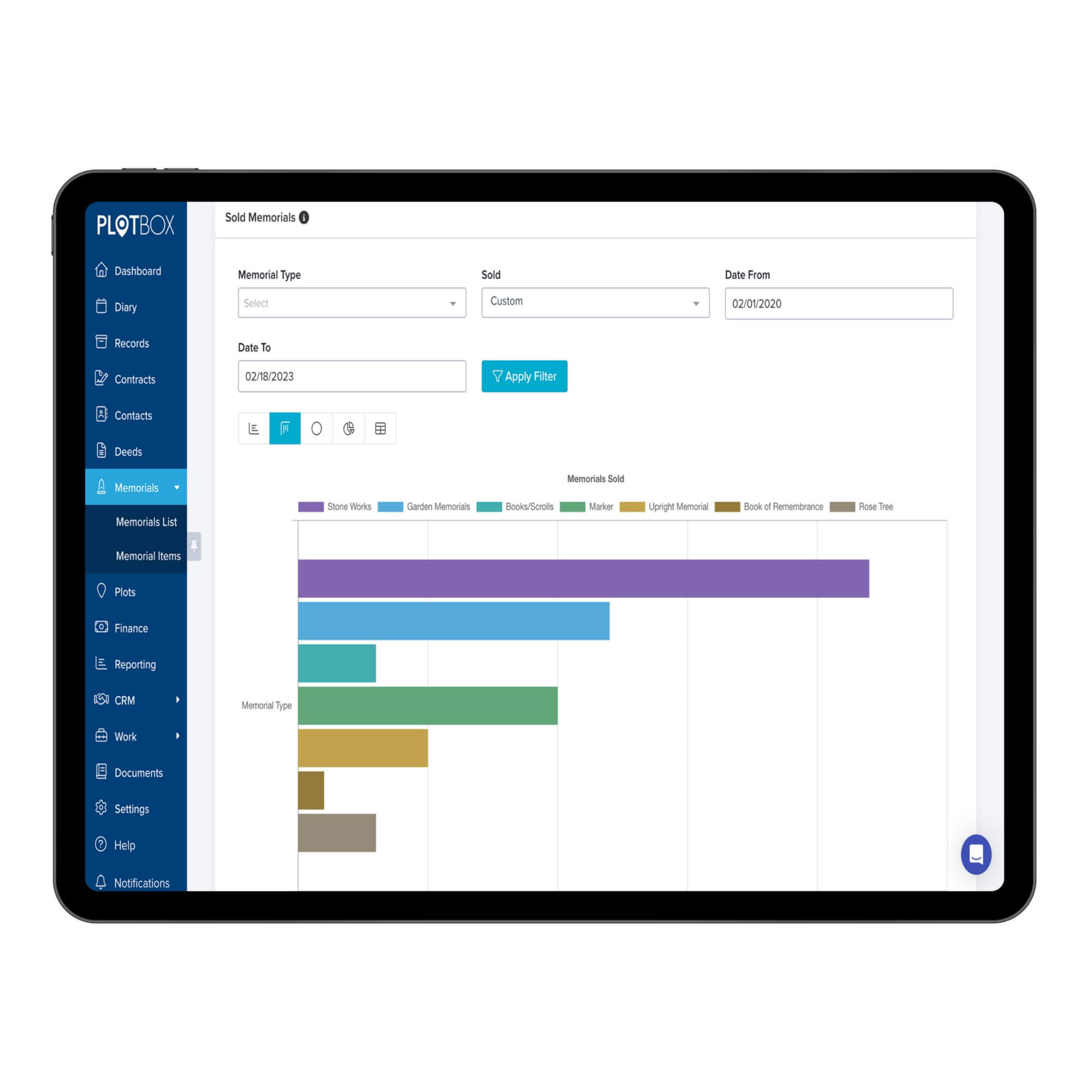 Integrations
Filter and search across various information sources, including deceased records, deeds, memorials, and plots.
Vizualisations
Powerful vizualisations and graphical representations provide easier comparisons and analysis.
Grow
Records linked to digital cemetery mapping helps you identify burial plot inventory available for sale.
Key Features:
Customizable reports in a variety of formats
Quick access, customizable dashboard
Graphical visualizations for comparisons and analysis
Detailed sales reporting
Counsellor sales comparisons
Detailed burial and cremation reporting
Plot stock and inventory reporting
Like to learn more ?
Download our solution one pager for more information.