Cemetery Customer Relationship Management Software
Unleash the Power of PlotBox's Cemetery CRM Software
Are you looking for a comprehensive solution to streamline your cemetery's customer relationship management?
With our cutting-edge technology, we empower you to efficiently track and analyze every interaction throughout your customer's lifecycle. By harnessing the power of our CRM software, you can effortlessly build and nurture lasting relationships with your customers, while also boosting lead generation, planning effective campaigns, and managing sales activity seamlessly.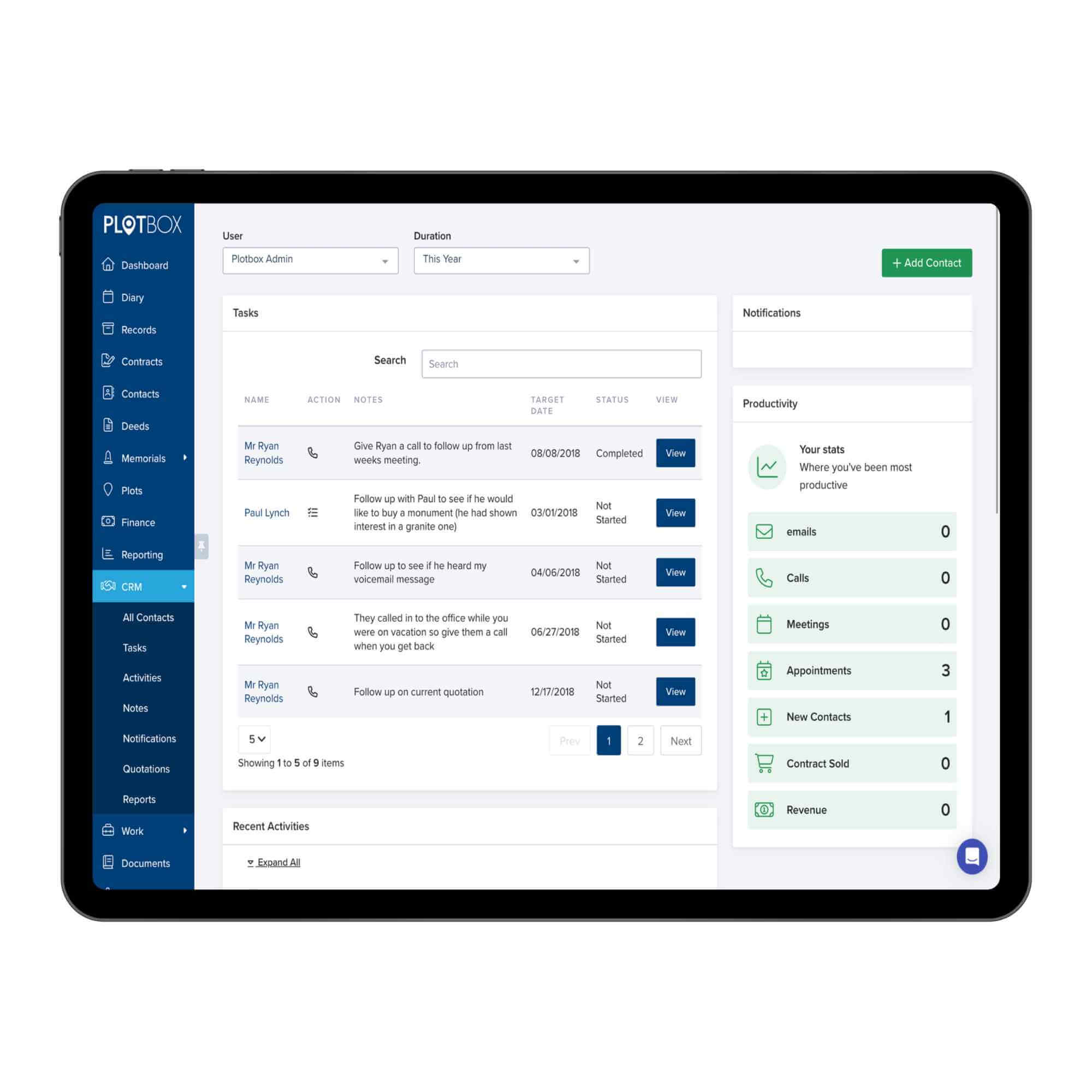 Better understanding

Create a tailored journey that helps build relationships.
Streamline your processes

Easily keep track of deceased records, deeds and contracts.
Pipeline visibility

Full pipeline visibility for your entire team at all times.
Key Features of CRM
Lead source and status
Email and call log
Sales pipeline
Monitor sales team activity
Assign tasks
Create quotations
Sales reports
Role classifications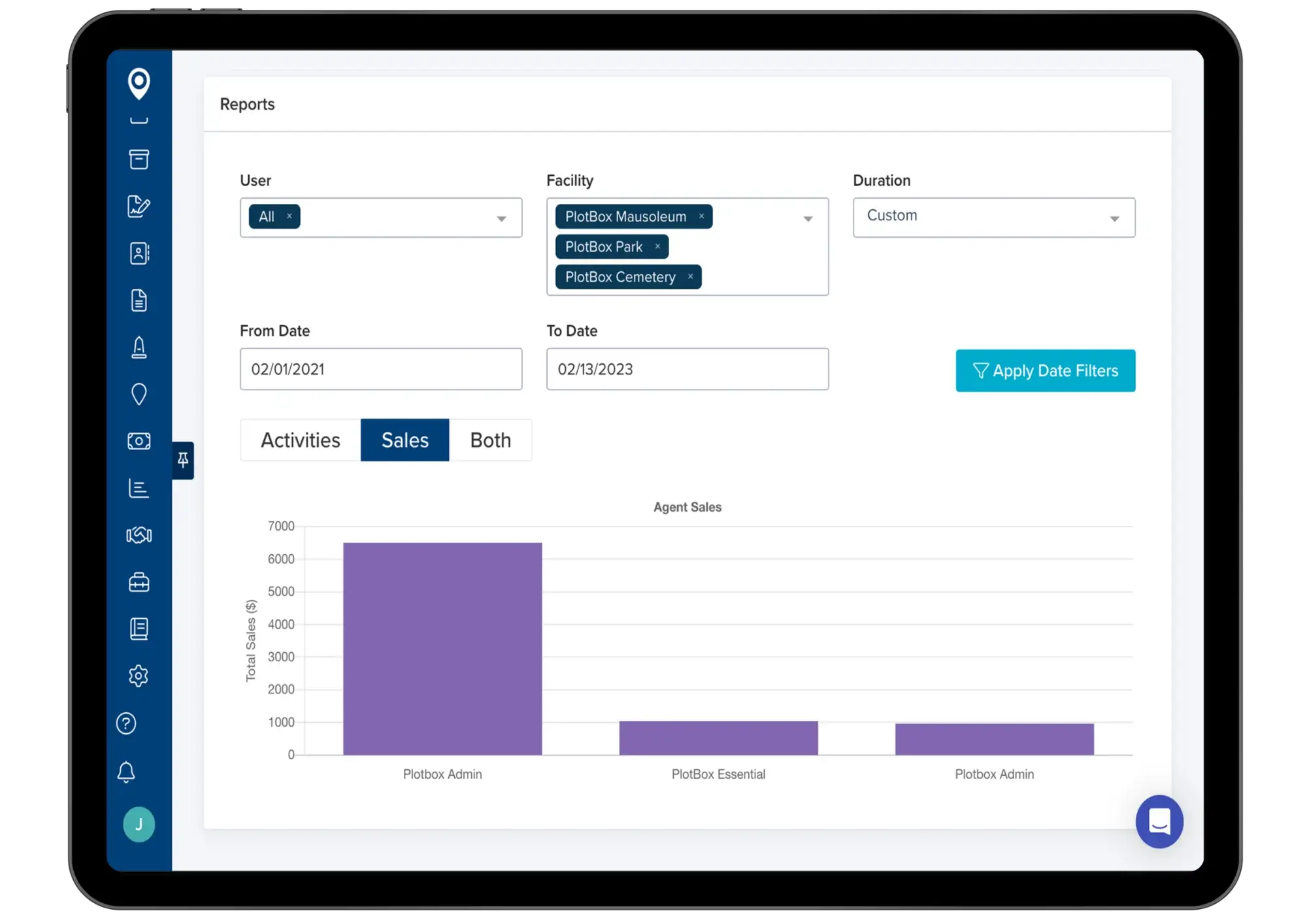 Like to learn more ?
Download our solution one pager for more information.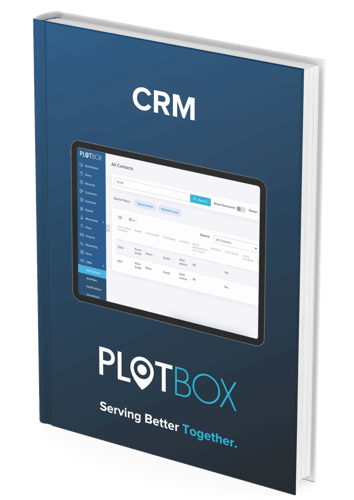 What is PlotBox's Cemetery CRM Software?
PlotBox's cemetery CRM software is a comprehensive solution that allows cemetery operators to track and analyze every interaction with their customers throughout their lifecycle. It helps in building relationships, increasing lead generation, planning campaigns, and managing sales activity.
How can PlotBox's cemetery CRM software help in managing sales activity?
PlotBox's cemetery CRM software streamlines sales activity management by providing a centralized platform to track and monitor sales processes. It enables operators to manage leads, assign tasks, track sales performance, and analyze sales data. By utilizing this software, operators can optimize their sales activities, improve efficiency, and drive revenue growth.
What is a cemetery CRM system?
A cemetery CRM system is a software solution specifically designed for cemetery operators to manage customer relationships, track interactions, and streamline business processes. It allows operators to store and organize customer data, track communication history, manage leads, plan marketing campaigns, and analyze sales activity. The cemetery CRM system serves as a centralized platform to enhance customer relationship management, increase lead generation, and improve overall operational efficiency in the cemetery industry
We've got a variety of other modules at your disposal. Care to explore them?