PlotBox CRM (Customer Relationship Management)
PlotBox's CRM module is a powerful sales tool for generating leads, as well as organizing and managing your customer relationships - all from a single hub.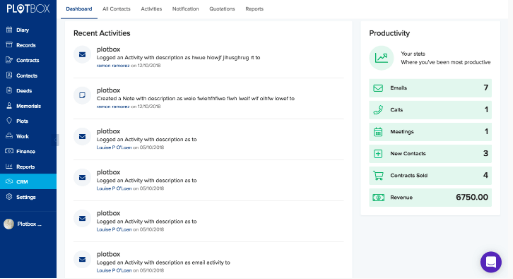 Powerful lead generation software
Accelerate cemetery sales and streamline lead generation by logging sales activity, assigning tasks to counselors, providing managers with pipeline visibility, and evaluating and reporting on sales performance.
Seamless sales workflow
Create contact information for customers and suppliers with lead source and status for easy reporting
Log emails and calls with date and time stamp then set follow up tasks for completion

Create quotations for contacts directly linked to merchandise and property, then turn into contracts directly from the CRM




Manage relationships
As well as using CRM as a sales and lead generation tool, add role classifications to manage relationships and record interactions with partners, suppliers and stakeholders.