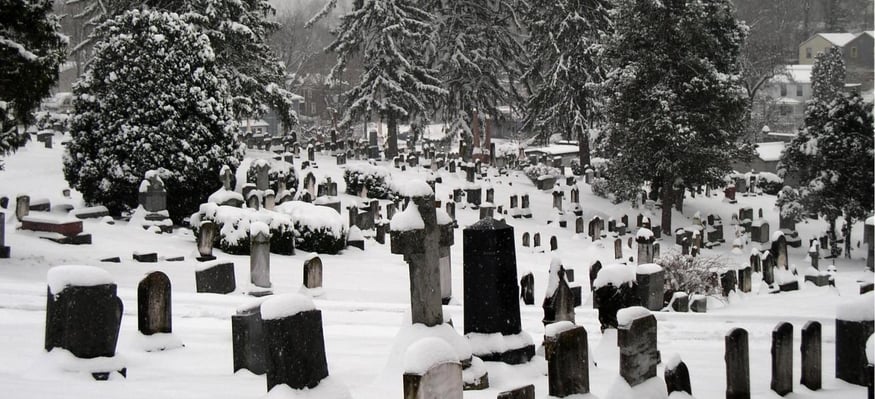 Winter Storm Grayson, the bomb cyclone that took large parts of the US and East Coast by surprise in January 2018, wreaked havoc for millions, including cemeterians.
Winter Storm Grayson was the first powerful weather event to hit the United States since Hurricane Sandy and covered the American East Coast with heavy snow.
Conditions were so severe that even Florida's capital, Tallahassee, suffered from heavy snowfalls for the first time in thirty years.
While these conditions are extreme and not something cemetery owners have to contend with every year, many states see heavy snowfall and freezing winter conditions that bring additional challenges in staying operational, and importantly maintaining service level for the families they serve.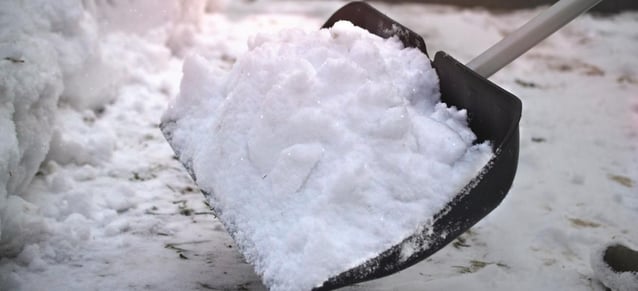 Cemeteries report the serious consequences these conditions can cause:
Difficulty or long delays in digging ground which can cause additional grief to those already dealing with loss

Additional time and cost of thawing techniques such as thawing blankets or jackhammers

Additional health & safety measures during the burial process
Other operational challenges include:
Maintaining access to all sections of the cemetery is an additional and urgent challenge to already very busy teams

Locating plots that are covered in deep snowfall or with headstones that are covered in deeper drifts can be near impossible

Family Service Counselors trudging through the snow with families to try and view a plot can be unpleasant for all. And for some, it can even be a dangerous experience

Then finally, after the snow melt, sadly this is where additional stress can often be put upon families as they return in the spring only to be disappointed with a plot they may have already purchased.
The reason being - with such deep snow cover, it's often not possible to get a true view of the location and its surroundings.
The sheer power and impact of the cold unfortunately cannot be mitigated completely.
However, technology can offer relatively modest relief from some aspects of the cold for Family Service Counselors and families at the point of buying.
Using advanced 360 view technology, cemeterians are now able to show families the real environment surrounding any plot from the comfort of an office.
So even when plots are covered in snow - your clients stay warm and safe, plus they return home having the additional peace of mind of knowing exactly what it is they're buying.
And for your family service personnel, this solution is linked to accurate inventory information which saves time in searching multiple sources of data.
A real win win!
Check out a short demonstration of our 360 views below: