Cemetery
Get More Bang For Your Buck: Find a Return on Your Digital Investment
This article will explain how to: -Create a good digital marketing strategy -Find the return on a digital investment -Cut to the basics if all else fails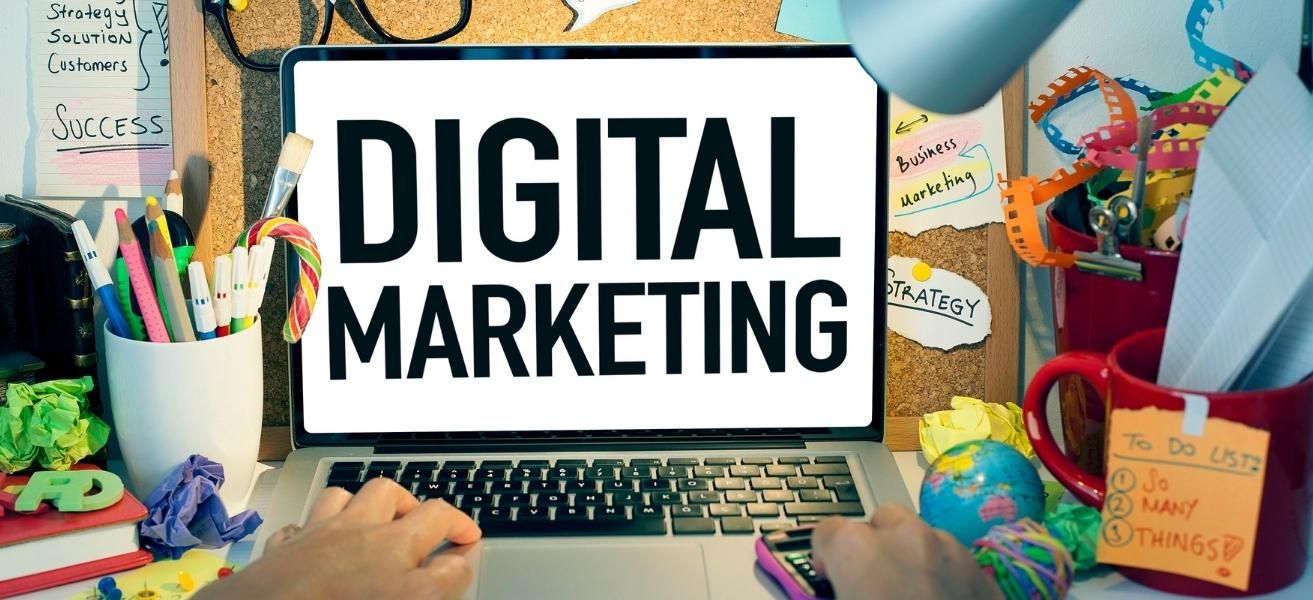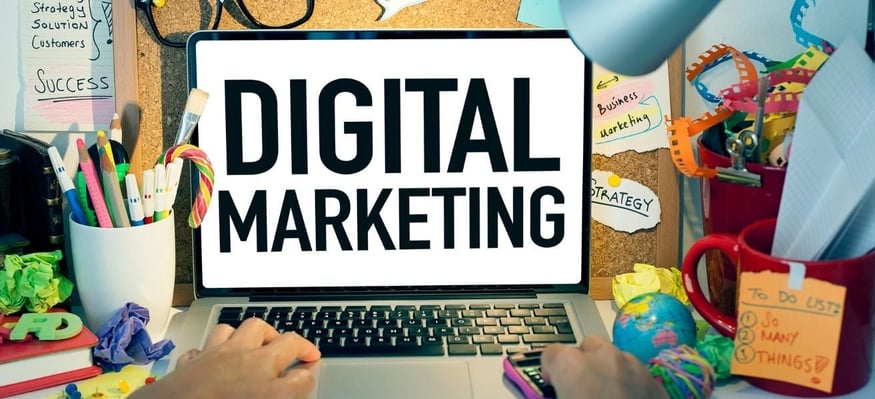 With so much content out there, digital marketing spend is required to cut through all the digital noise. But with such an investment comes the responsibility to make sure you're seeing a return to be able to gauge if you're spending money in the right places.
This article will explain how to:
Create a good digital marketing strategy

Find the return on your digital investment

Cut to the basics if all else fails
Creating a good digital marketing strategy
So, why do you need digital marketing?
1. Audiences have changed
Did you know that Google now receives approximately 5.6 billion searches per day? Customers are finding you in a different way than they used to, and you need to be visible to them.
2. Your competitors are using it
90% of searchers haven't made up their mind about a brand before beginning their search, therefore you need to appear on search engines and on social media ahead of your competitors.
3. Lower costs and greater flexibility
If you apply a digital marketing plan strategically, you'll get better results quicker and for less money than traditional marketing methods.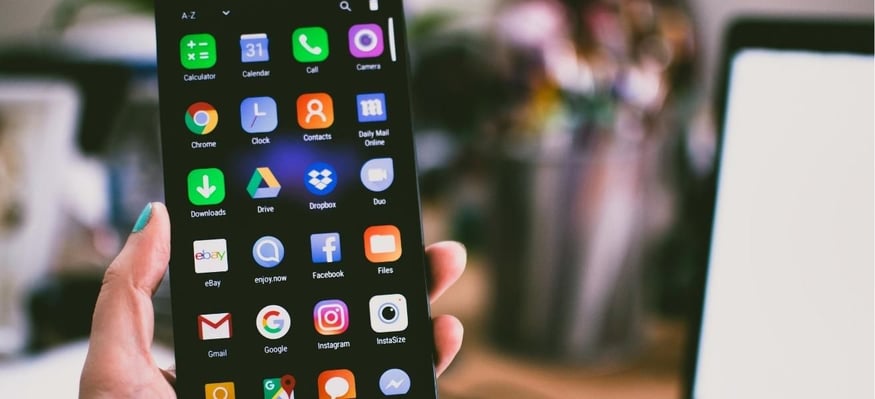 What components make up a good digital marketing strategy for cemeteries?
A good digital strategy is made up of these six key components. Some of these will be more relevant to your cemetery or crematorium than others. The important thing is to remain competitive, so aim to at least keep pace with what your competitors are doing.
Website

Social media management

Search Engine Optimization (SEO) and Search Engine Marketing (SEM)

Customer reviews program

Inbound/content marketing

Customer relationship management and email marketing
Integrate these components effectively by ensuring that your marketing team fully understands your brand, your audience and what makes you special; and ensuring that your digital marketing strategy incorporates all these aspects and is consistent across all platforms.
Finding the return on your digital investment
To begin with, some useful processes to implement to measure your ROI include:
Goal setting

- Read up on SMART goals. Setting goals will allow you to know where you want to go, and will help you understand exactly what you need to measure.
Reporting - Accurate reporting allows you to see where your investment is going, to measure your progress and helps you to keep the people you trust in check.
Visibility - If you employ a digital marketing agency, make sure they let you see your data, and are advising you on how to use those numbers to improve your ROI. If you're not seeing results then stop giving them your money! Top tip: Get to grips with your metrics! Some of the important digital metrics are explained further below. Furthermore, make sure you have access to your digital accounts, social media, Google Analytics, etc. so you can log on at any time to find out how things are performing.
Know your metrics!
Impression
An impression is counted each time your advert or post is shown to an individual. Each time that your ad or post appears, it's counted as one impression.
Click
A click is when anyone clicks on the link that is being tracked, regardless of how many times. Your strategy should include having someone to look at and follow up with every single click.
Bounce rate
Bounce rate is the percentage of single-page visits. It's the percentage of visits in which a person leaves your website from the landing page without browsing any further. Google analytics calculates and reports the bounce rate of a web page and bounce rate of a website. As well as being important for you to understand how well each page performs, bounce rate can also affect SEO, so is a doubly good metric to keep an eye on. (If a particular page has a high bounce rate, you might want to re-think that content).
Cost per click
Cost per click (CPC) is the amount you pay for each click on one of your 'pay per click' (PPC) ads in platforms such as Google AdWords or Bing Ads. Your cost per click is determined by several factors, including maximum bid, quality score, and the ad rank of other advertisers bidding for the same keyword.
Total spend
This is the total amount you've spent over the course of a paid campaign. It doesn't always reflect the daily budget you've set, as the daily budget can sometimes run slightly over, or often, the daily budget isn't even reached if, for example, you've not had any clicks on your ads.
Conversion
Google Ads conversion tracking shows you what happens after a customer clicks on your ads and completed an action that you consider to be valuable to your business - whether they purchased a product, signed up for your newsletter, called your business or downloaded your app. While it's important to measure conversion, remember that a conversion is not necessarily the same as lead!
These metrics are all extremely important measure to get the most out of your digital marketing budget and to maximize lead generation. However, it doesn't matter how many leads your digital marketing team is producing if your staff aren't ready to handle them! Read more below on staff training programs and how to hold staff accountable.

Staff training
Develop a customer service training program that can be replicated and monitored across all your locations. Consistently train all existing and incoming staff on these standards.
Implement a call auditing program, and in this program, review incoming calls for consistency and performance issues. This will help to identify any areas of training for staff. It'll also help build staff loyalty, and will establish the norm and develop the next generation of excellence.
So that exceptional team member behaviour is recognized and rewarded.
Team members are supported with feedback and are retrained where necessary.
And if all else fails…
Even if you hate social media and digital marketing, or know nothing about it, here are some essential tips to help you establish a basic online presence and get a return on your investment:
Never make a social media hire without finding out

how they produced results in the past

! Is it time for you to revisit who's putting out your content?
Related reading: Building a Team Fit For the Future [Blog post]
Social content should be

location-specific

– you're in a local business so content should be relevant! A great and easy way to connect with your local community through social media is to add obituaries (this can be done on your personal or company page).
Make sure you add

contact details

and a phone number to your social media pages. If people are searching for your organization, they'll know how to get in contact even if there's not much else on your page!
Ever heard of '

Google My Business

'? Claim your organization for even greater visibility!

Stick to your budget

.
Have patience –

allow time for the marketing machines to work

(for example, you'll want to gather at least 3 months worth of data on Google Ads to be able to assess if they're working), and if it's not working then only make small adjustments at a time.

Millennial marketing for at-need sales

- Millennials are the ones looking up funeral homes for their parents. The first thing they'll do is Google so make sure you're optimized for SEO, cell phone browsing and have great reviews.
Related reading: Quick Tips: Selling to Millennials [Blog post]
---
Find that return on your digital investment!
The work will be hard but there is a huge benefit to be gained! Implementing a good digital marketing strategy will not only ensure you see a huge return, but it will help increase brand awareness for your organization and increase both your at-need and pre-need sales.
PlotBox cemetery management software includes a CRM module to help take your cemetery's sales and marketing, and lead tracking efforts to the next level! To find out more, contact us now to speak to one of our PlotBox experts.
Further reading
Blog post: How can Cemeteries Meet the Digital Expectations of Millennials?
Blog post: Quick Tips - Selling to Millennials?
Blog post: Building a Team Fit For The Future