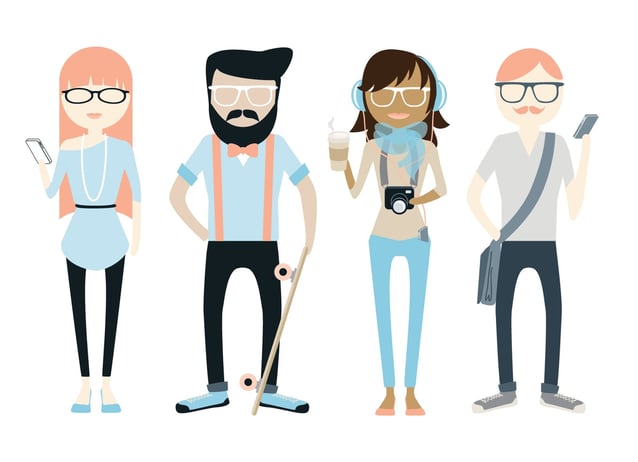 Who are Millennials?
Millennials are people who were born between 1980 and 1995, an age range that covers a broad range of life events including education, marriage and of course dealing with death. There are 79 Million Millennials.
Despite this broad range there are three simple rules to follow that will help you improve your sales to Millennials.
1. Dump the Text
Millennials are primarily visual buyers - this means you should ditch the the big chunks of text in all your communications to them. Think about the visual layout of your advertising. If you don't grab their attention within 30 seconds then you never will.
2. How are you communicating?
Start to think about communication channels, millennials prefer to communicate in this order...
Text - in many cases, instant messaging apps such as WhatsApp are used more than texting.

Email - the subject line is most important to get them to open.

Social media - Think about your tone of voice - who're you talking to? What message do you want to get across?

Phone call - make sure you have a cell number recorded in your CRM - 41% of Millennials have no landline.

In-person - Millennials notoriously prefer indirect contact - especially if they think you're trying to sell them something. Garner trust by communicating by the above message first.
Remember 80% Millennials sleep with their phones next to their bed and they on average send 20 texts a day!
3. How are you taking payment?
Millennials have an estimated purchasing power of over 170 billion dollars per year!
Think about how Millennials pay for things - if you don't adapt to their payment methods they simply won't buy from you.
For example a recent study it was exposed that 80% of Millennials won't carry any cash on a daily basis. So with this in mind make it clear that you accept card or Apple Pay and most importantly make it easy for them.
We can help you figure out exactly how your business can sell to Millennials, get in touch to schedule a chat.
---
---
---