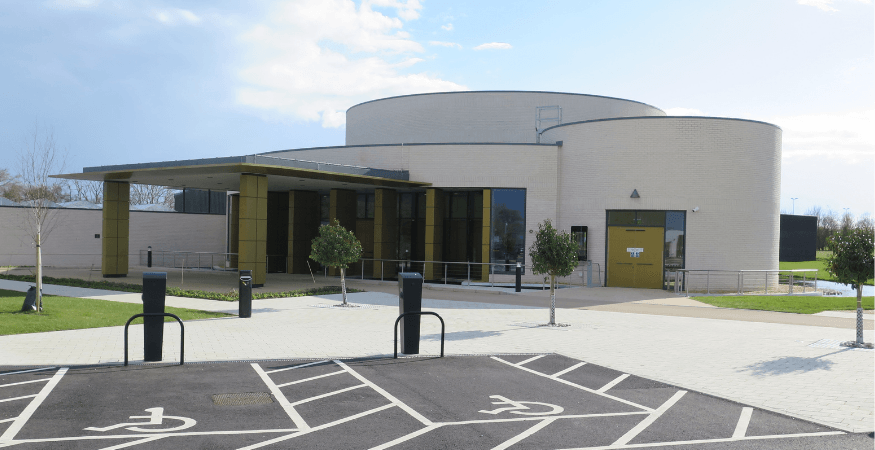 In April 2022, Huntingdon Town Council opened the UK's second purpose-built, environmentally friendly crematorium.
Encapsulating the council's focus on sustainability and the environment, the 120-seater crematorium houses 2 electric cremators, with excess energy produced from the operation of the cremators being recycled to reheat the crematorium building. Purpose-built glass houses also enable the growth of flowers and bedding plants on site, to be utilised throughout the gardens and town.
As a brand new facility with no legacy systems, the Huntingdon team were looking for a software partner with whom they could work with from the ground up - ensuring that they had a deathcare management solution in place that would provide everything they needed to meet the operational needs of the crematorium, and the processes in place to support them.
In PlotBox, the Huntingdon team are able to manage and schedule cremations, appointments and services, as well as manage work permits for memorial masons to carry out work on site. PlotBox's Funeral Director Portal also provides funeral directors with 24/7 online access to view and provisionally book slots with the crematorium.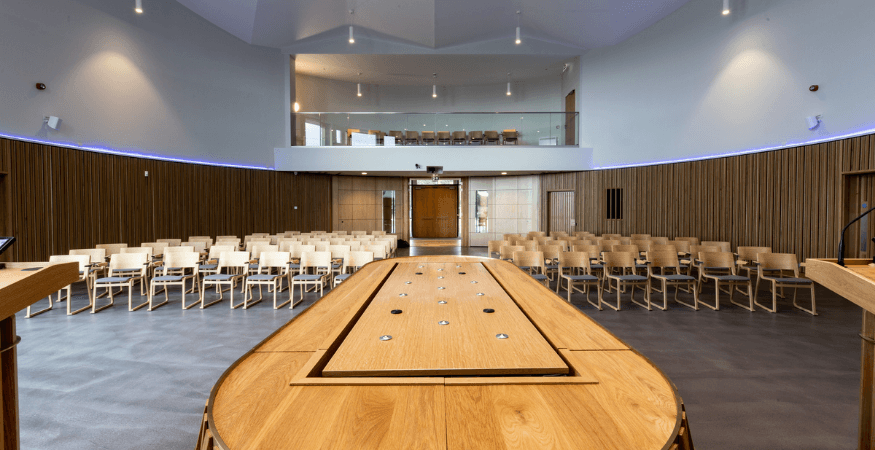 One key benefit of PlotBox's integrated solution has been in facilitating the crematorium's unique Prepayment of Cremation Scheme, as General Manager, Samantha Smith explains,
"It was during our discussions with the PlotBox team that we began to see its fullest potential in helping us to reach our broader goals.
While we didn't initially have the contracts module, we soon realised that it would give us the functionality to effectively manage our pre-paid cremations, which is a key element of our service delivery model."
Samantha continues,
"In providing a cremation prepayment scheme, we want to put our community first. Purchasing a prepaid cremation allows individuals to plan ahead, not only giving peace of mind, but alleviating some of the pressure for the family at an already stressful time.
As well as this, in the face of rising cremation costs, our prepaid costs are fixed, meaning that cremations are secured for a set price, regardless of rising rates.
We hope that this is something that more operators will consider providing in the future."
PlotBox CEO Sean McAllister said,
"We're delighted that PlotBox has been able to work in partnership with Huntingdon Town Council in a project that will help to put the families they serve first. For the Huntingdon team, that means having a system in place that provides everything they need in one place, whenever they need it, streamlining processes and providing smarter workflows."
Learn more about crematorium management with PlotBox.
---
Click below to hear more customer success stories or to speak to an expert: