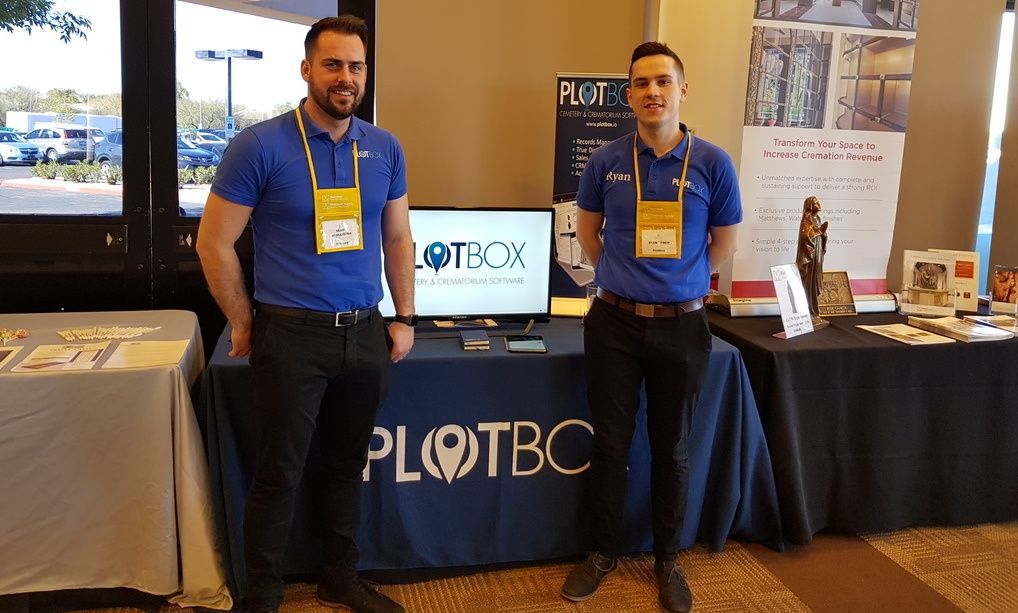 We had the pleasure of attending Catholic Cemeteries and Funeral Home Services of the West's (CCFW) conference last week in Phoenix, Arizona. As ever, it was great seeing so many good friends.
CCFW president Joseph Lange described their annual conference as one about education, hospitality and building lifelong relationships, and it did not disappoint! Even after 30 years, CCFW remains true to its grassroot foundations, offering a platform for industry professionals to share ideas and develop the best possible products.
This years conference saw a range of excellent talks, including Poul Lemasters "5 issues That Are Changing Deathcare," and Jake Johnsons "What do Successful Operators Have In Common."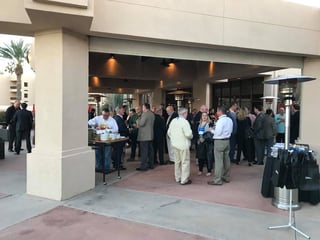 Naturally enough, we were particularly struck by a key theme in Pouls discussion. Poul discussed ways in which Catholic Cemeteries can connect with a new generation of tech savvy customers...and we absolutely agree, there's enormous opportunity for community engagement using digital means! Millennials, also known as generation Y (those born between early 1980's and early 2000's) have grown up immersed in technology. This offers cemeteries of all kinds an unparalleled marketing opportunity, from keeping in touch with their community, bringing visitors onto the cemetery grounds, and ultimately, growing their business.
The significant point here, is that in many respects millennials tend to have significant influence over the maturer generations, the baby boomers for instance. Specifically for cemetery owners, this is a major point, as they'll often be key in deciding the choice of cemetery a family member selects for themselves, then the location of a plot and the associated decisions as well.
This means it's critical for cemeteries to be active and engaging in the digital world. Why? Because any business needs to be 'where' the consumer expects to find you, and this generation expect a digital answer to their needs and wants, even in deathcare.
So what options do deathcare professionals have?
Trends including the use of social media and online memorials have become increasingly important, and platforms including Facebook, Instagram, YouTube and Google My Business are excellent ways of explaining what value you offer, and demonstrating the proof of your promise.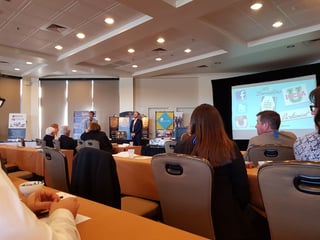 During Day three of our stay, the conversation shifted to the importance of the Catholic faith in today's society.
As Father Thomas Enneking, (a favourite amongst our staff!), spoke about the importance of the Catholic Rite, and how at the time of a person's death, the "sacramental nature of Catholic worship can express the deeper dimensions of the human journey that words cannot do."
Father Thomas, explored the three main stages, including the Vigil, Funeral Liturgy and Committal. Each part used as a way of entrusting the deceased to God and to seek strength.
The Rite of Catholic Funerals, can be a consolidating and comforting process for loved ones, giving greater context to a person's death.
However, with the cost of funerals rising, and our societies unease with death, Catholic Funerals are seeing a steady decline, and those of whom who were lifelong Catholics, may even see their children arrange a non traditional service.
Because some Catholics may be losing their sense of the sacramental. The importance of these services and their ability to celebrate life in a special way should be communicated.
Demonstrating their societal importance and offering cemeteries of faith a unique selling point.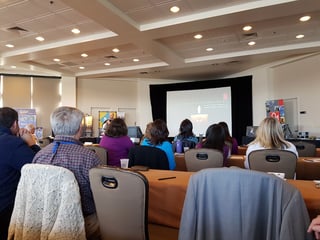 Throughout the conference we participated in the ' Vendor Facetime' networking event, new this year to CCFW. Were Vendors had the opportunity to communicate directly with attendees and have a chance to build more personal relationships with people in the cemetery and funeral service industry.
For all of the technological advances that are now available to us, meeting face to face still provides a wealth of benefits, and it was amazing to see in person all the wonderful and creative things happening within our industry.
Above all, there was a genuine sense of optimism amongst the people we spoke to. As many now are increasingly accelerating change, and reap the awards that come along with it.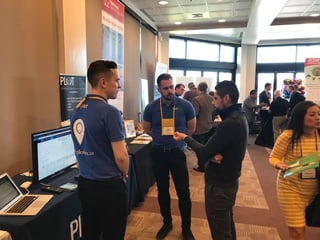 So as our industry is evolving, and cemeteries are adapting to meet the challenges ahead, we believe conferences such as CCFW are more important than ever, and are a great way of exploring new ideas and practices collectively.
Thank you to everyone we spoke to during our time at CCFW and we look forward to seeing you all next year.