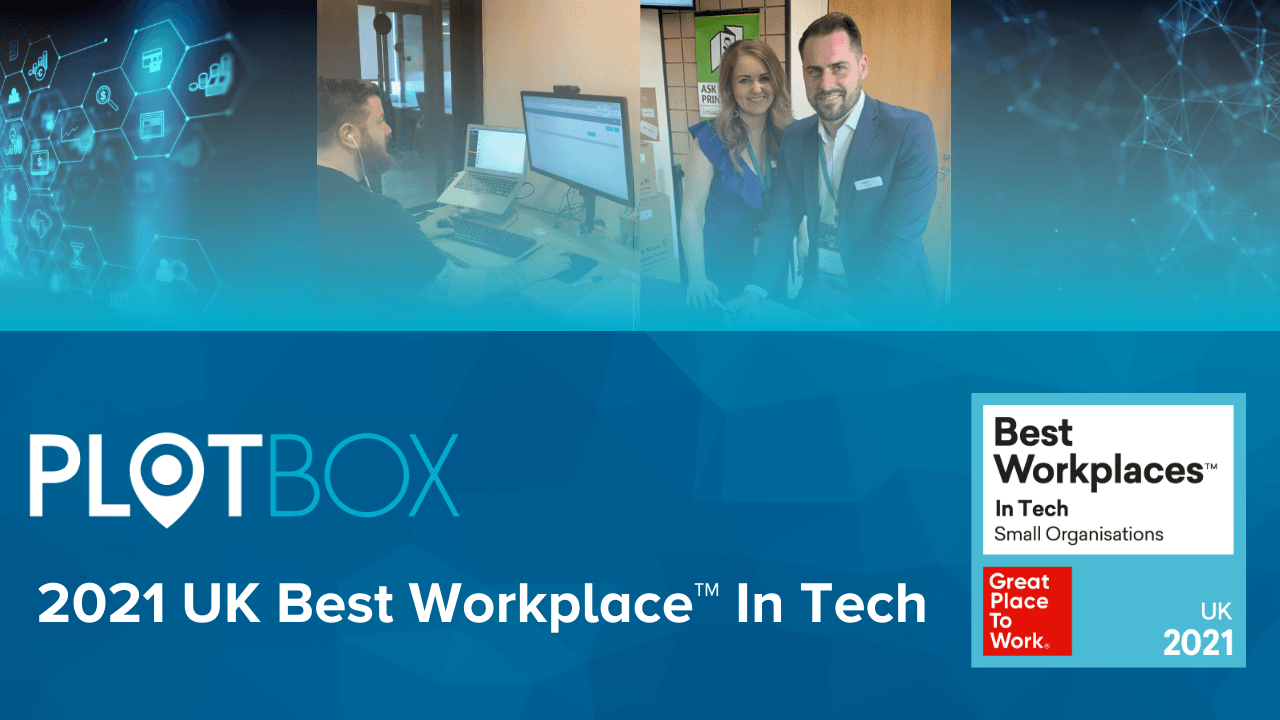 We are delighted to announce that PlotBox has ranked in the Top 20 on the Great Place to Work® 2021 UK's Best Workplaces™ in Tech list. The recognition places PlotBox among the UK's leading tech organisations that are driving innovation, productivity and diversity during Covid-19.
In April, we were named as one of the 2021 UK's Best Workplaces™, recognised by our employees as an organisation that promotes a healthy workplace culture through trust, pride and camaraderie during Covid-19.
In our first year of partnership with Great Place To Work®, an incredible 93% of employees agreed that PlotBox is a great place to work, with the company achieving an impressive average score of 92% across many focus areas, such as respect, teamwork, credibility and communication.
Sean McAllister, PlotBox CEO commented,
"We are thrilled to be listed as one of the UK's Best Workplaces™ in Tech following our accreditation by Great Place to Work®. Technological innovation is at the heart of everything we do, and this highlights the incredible work carried out by our teams to help transform the landscape of bereavement and cemetery management services throughout the UK and across the globe."
Jane Askin, PlotBox Head of Culture and Talent said,
"It's wonderful to see that our culture of collaboration, respect and empowering our people has helped us achieve this ranking on the UK's Best Workplaces™ in Tech listing. It's particularly special given the challenges of the past 18 months."
Check out this page to find out more about life at PlotBox!