technology
Planning, building and launching a new crematorium: 5 areas to consider
Kindly choose your preferred language by clicking on the globe icon and selecting your desired option from the available choices.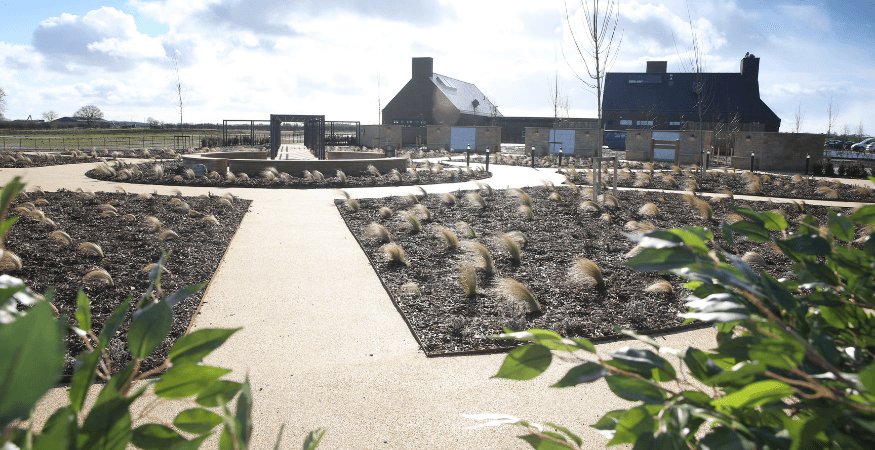 Set in picturesque rural North Yorkshire, Hambleton District Council's recently opened Maple Park Crematorium boasts one of the few electric cremators in the country.
During a recent webinar, PlotBox had the welcome opportunity to speak with Crematorium Business Manager Pippa O'Brien and Assistant Manager Toby Cunniffe, along with Lee Snashfold, Managing Director, Lee Snashfold Crematoria Management & Consultancy, who provided valuable insights into their approach in realising the project - from initial planning to implementation.
Our conversation provided a number of key takeaways relating to 5 main considerations: Vision, Planning and Construction, Equipment, People and Process.
The building itself was designed sympathetically based on barn country buildings set into the countryside, ensuring that it fitted in with the landscape, with memorial gardens that were not heavily landscaped to fit in with the surrounding area - both of which have been utilized in terms of what they want to achieve from an operational perspective.
The light and airy service hall seats 120, with a beautiful, locally sourced oak ceiling providing a comforting atmosphere for visitors, and a space that is flexible enough to accommodate both large and small services. Here are just a few of the many things we learned:
Vision
As with any new facility, knowing what you are aiming for right from the start is important. For Maple Park, that incorporated a variety of factors, including: differentiation, sustainability, elevating elements of the local industry, and the family experience.
In terms of approach, the vision was very much multi-level: on one level, based on the current need in terms of supporting the community, eg., current travel and waiting times; while on a personal level, being young and relatively new to the industry meant that Pippa and Toby brought with them fresh perspectives without preconceptions, providing a chance to be fluid and explore new ideas.
Community engagement from the outset was key - engaging key stakeholders, including religious faith leaders and the funeral directors, provided the opportunity to ask what they would like to see from a local facility, or what they felt might have been lacking.
The notion of 'time' was also very important to the team - allowing longer service times for families has allowed a feeling of being 'unrushed', avoiding a 'conveyor belt' experience, while also staying true to the traditions that are important to people. That meant providing the processes and facilities to allow that to happen.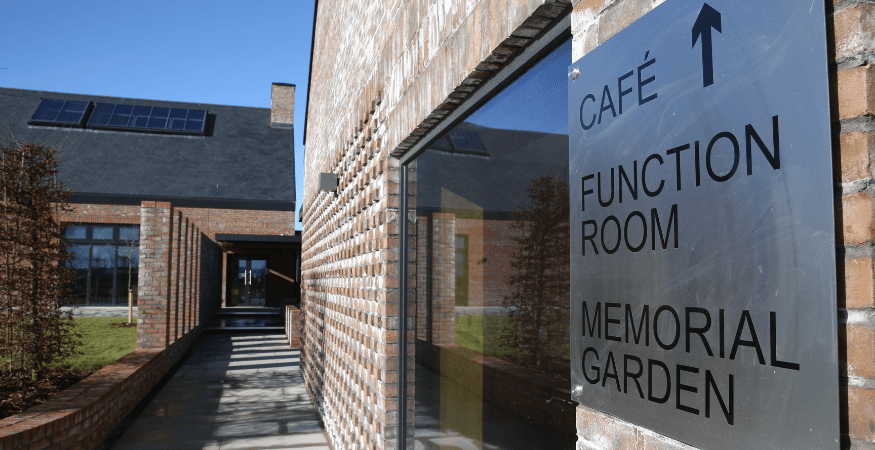 Planning and Construction
Knowing exactly what the need in the community was was very important. In terms of a feasibility study, that meant looking closely at the current situation in the surrounding area, how the local community is served and asking a number of important questions:
What are the drive times and what are the distances to the existing crematoria? What's the demographic information for the district? What's the population in the area? The death rate? The optimum number of cremations per year - all of which allow for projections and inform the business case. Key then, was stakeholder engagement, followed by a needs assessment prior to submitting a planning application.
Strong relationships with construction partners was also paramount - working closely and building a strong foundation enabled them to build a rapport, allowing for swift resolution of issues, a strong support system, and importantly, a smooth transition when handing over.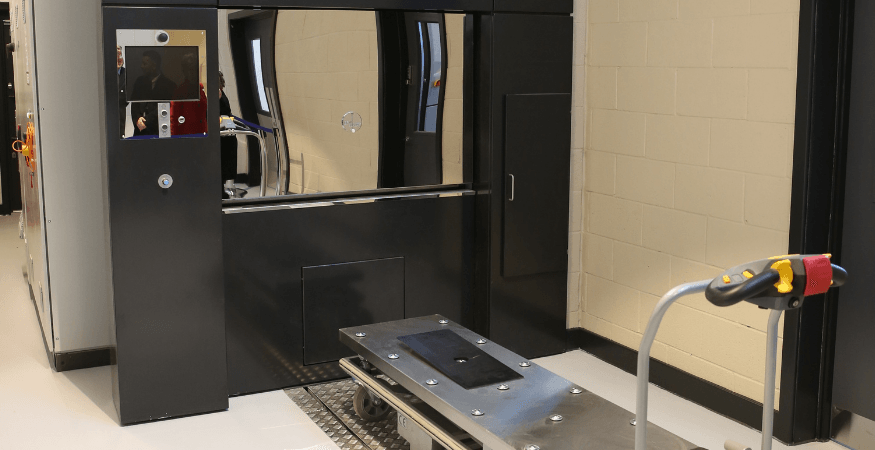 Equipment
As with any crematorium, there is a wide range of equipment and assets to consider. In the case of Maple Park, equipment selection was important in terms of the overall vision defined during the first phase.
The team were able to take advantage of being third in the country with an electric cremator and a general move to electric - eg. with regards to reduced emissions, the machine being a lot quieter, the cremation halls being much calmer, and automated processes improving efficiencies, as well as providing benefits from a health and safety perspective.
Investing in the best equipment and the technology not only speaks to sustainability goals, but also has a clear link back to their vision of taking things forward as much as possible - providing families with choice, allowing them to connect and providing an atmosphere that is also reflected back on the staff.
People
The team at Maple Park are passionate about making a difference, and for Pippa and Toby, that meant finding the right 'person' for the role.
Uniquely, all of the team are new to the industry. It was therefore useful to be able to factor in training time as part of the recruitment and onboarding process, helping to ensure that the focus remained on getting the right person and the right personality.
Pippa and Toby also benefited from having ongoing support from Lee's team beyond the opening of the crematorium, ensuring that any issues could be quickly addressed, and providing reassurances to the management team.
"As a manager", Pippa says, "It's absolutely essential you understand the roles your team are doing." Key also, then, is the fact that all five staff carry out dual roles. This understanding of functions as a whole means that they aren't blinkered into one view.
It also means that they are able to help each other out, to cover absence, and provides variety in job roles, as well as the opportunity for personal progression.
Essentially, it's about investing in the team, providing individuals with as much as possible, and enabling the crematorium to run efficiently and effectively.
Process
As a brand new facility, Maple Park didn't have a legacy system to contend with and some of the inherent challenges they can bring. This meant that from the start, they were able to look at processes in line with their vision, and specifically in respect of their cremator.
The longer time for cremations versus a gas cremator allowed for a different business model - one which naturally slowed them down and fitted nicely with their vision of giving families more time.
Being new to the industry also meant that Pippa and Toby were able to step back and look objectively at processes - asking themselves why things were done in a certain way. In this way they were able to define what they wanted and remove anything that wasn't needed.
Introducing the right crematorium management software was also key, and in implementing PlotBox, one of the main benefits in terms of processes was having access to information from anywhere at any time. The visibility and mobility this provided also allowed for a more seamless experience when dealing with families.
---
To learn more, you can view the webinar in full at the link below: