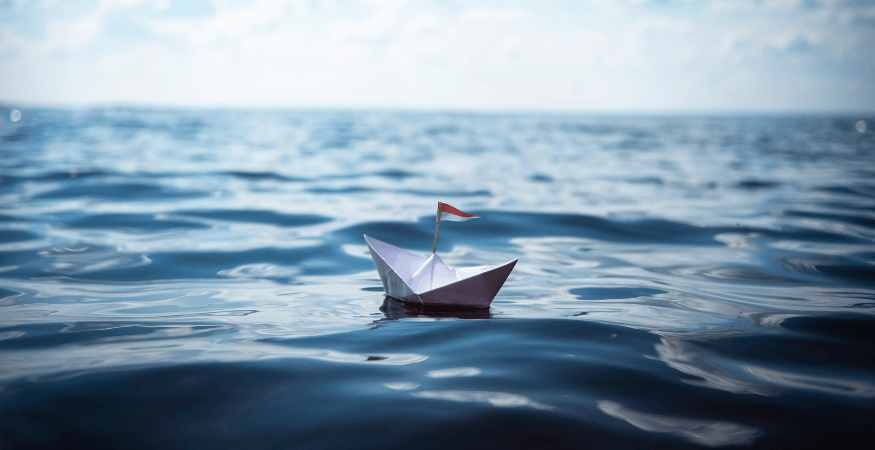 In our latest webinar, PlotBox Solutions Consultant Joe Witherspoon and Customer Success Manager Ashlynn Rickord Werner provided an overview of why adopting technology has become essential to modern cemetery sales processes, and some of the concepts and tools now available to cemetery sales and general managers.
Here we look at 3 main insights: Tech adoption, Following up and Closing the deal.
#1 Tech adoption
"A little bit of everything" could quite adequately describe the methods, tools and processes employed by many deathcare providers when navigating their processes. But in 2022, without an integrated cemetery management software solution tying it all together, they could find themselves "lost at sea".
The challenge of legacy
Many cemeteries operate multiple systems and software packages, with numbering systems (sometimes stretching back decades), different phases of maps, paper ledgers, stacks, lot cards, binders, and information on whiteboards. But in focusing on serving families in the best way possible, whether at pre-need or at-need, the ability to streamline processes through the use of technology becomes ever-more important.
People and tech
From a people perspective, having the right technology in place may not be the first thing you think of, but when you don't offer the right tools for salespeople, how can you really expect them to do their job well?
When developing your business and thinking about your offering - ask yourself a few important questions:
Are your staff really able to do their job efficiently and effectively with the tools that they have? Are they able to look up pricing quickly? Are they able to look up inventory and have an accurate depiction of what's going on in your organization, or are they still trying to decipher old paper maps digging into file cabinets?
This is the kind of guesswork that a cemetery management software solution can help to address - and with some of these obstacles removed, the office can start to flow more seamlessly and sales can happen more effortlessly.
A single source of truth
The scalability of many cemetery management systems means that no matter what the size of your organization, you can find a solution that meets you where you're coming from. Take for example, a smaller cemetery in which staff are carrying out multiple roles.
A common scenario may be having to go and double check with grounds crew on plot or inventory availability when dealing with a family who are in the office or on the phone. How much simpler a task would that be with a system that provides a 'single source of truth' from which all staff can obtain the same accurate and up-to-date information. And all at their fingertips.
#2 Following up
The basic process of the 'follow up' is a key part of building out your pre-need sales. But before we get there, it's important to be in a place where you can collect customer data. It's important to review how you're collecting that information in order to use it in the right way.
Consider the first contact you're having with your customer - are you collecting information in a way that helps to paint a picture of your local community in a system that then lets you follow up and build relationships?
Engaging the customer
Think of the process from the moment the family arrives at your front desk. That can often be your first opportunity to collect information and an opportunity to engage with them. Are you letting that opportunity come and go?
Being able to record that information digitally can help to create a log of families that are calling into your office - information that can then be used by your sales teams to then reach out and connect with prospective customers.
CRM (Customer Relationship Management)
That basic first step can then be developed by building it into other relationship management tools such as CRM. In tracking and analyzing interactions, a CRM can provide you with key insights that can help your sales strategy:
What activity have we carried out? How many follow ups have we done with this customer? Have we executed contracts? Have we had an active burial related to this customer?
And of course, being able to see a customer's journey with your facility and continuing that relationship will help you to bring in the whole family - viewing your cemetery to be their destination and their final home.
#3 Closing the deal
It's important for the salesperson to have everything they need to accurately and efficiently close a sale. So what does that look like? It means having a system from which quotations and contracts can be created; it means having a system from which they can schedule actions to plan their work week, and having a place to document and log it all.
For example, create quotes directly from a high resolution map, build that quote into a customer profile, and set up reminders for follow up. A CRM tool that's integrated with your other functions is one of your best enablers to streamline those workflows, and keep processes rolling seamlessly.
The generation gap
It's also important to note that not all of your customers are the same, and how they prefer to be contacted or consume information will be different. With the baby boomer generation, a phone call, or something in the mail may be the 'go to', but now looking to the younger generation, email may be considered a more appropriate form of communication. And that preferred form of communication is also something that can be logged digitally and linked to a customer profile.
As we move through the generations, and in thinking of who our customers are, it's also important to think of millennials in terms of the buying process - not only do they have significant buying power themselves, but they also possess significant influence over their older counterparts.
Learn more about marketing to different generations here.
Thinking about the generation gap in a broader sense, expectations are changing - how and where people interact with goods and service providers is changing.
As the customer experience increasingly becomes a digital one, transformation will help to meet these changing needs: how might pulling out an old book or paper map compare to quickly pulling up plot information linked to high resolution maps, for example?
Ultimately, trust comes with empowering your teams to serve your families in the best way possible.
---
Like to learn more? View the webinar in full at the link below: