Outdated maps? Inefficient Records? Struggling with Inventory Management?
If you have answered yes, there's a one stop shop solution for helping your cemetery become up to 80% more efficient: PlotBox.

Don't take our word for it, Dave Massey is the president of Park View Cemetery and Funeral Home and is one of our clients at PlotBox. Their 45 acre cemetery, 2 mausoleums, chapel and funeral home are located in Manteca, California.
Throughout this interview Dave explains why he chose PlotBox and how the benefits were instant from using the system.
How did you feel about moving to the cloud?
Moving into new technology can be a bit scary, I think you have to be real confident in what you're going to, in order to leave what you know.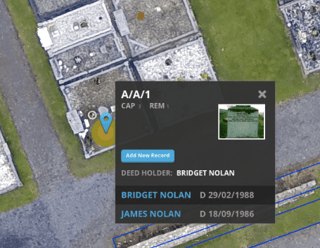 Why did you choose PlotBox?
One of the things that drew us to PlotBox was the balance that it had in terms of being able to search a record in PlotBox and immediately have not only all the data about that particular decedent but right next to it the location in the cemetery and right next to the photo of the headstone.
What's your favourite thing about PlotBox?
We can take relevant, important, archive documents and attach that to a particular record and retrieve that at anytime, we don't have to go looking through old records - wasting time and energy, it's pretty amazing and for me, that's one of my very favourite aspects of PlotBox.
How useful did you find the iPad app?
The linking of the data was very quick and very easy, we were able to take that iPad go out to our grounds and what I thought was going to take a lot longer was actually very quick. We were able to map entire sections in a day.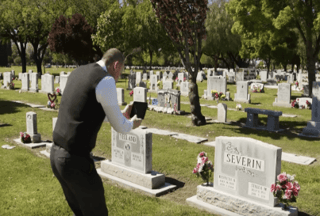 How did your staff react to learning a new system?
It didn't take me long to get to use it and be able to teach that to my staff. The time that we are saving in just meeting with families .. one of my staff had told me: 'Dave it seems like I'm missing something, what did we forget to do?' You know it's that kind of thing.. What used to take 30 minutes is taking about 5 to 10 minutes and so we are able to take that additional time and apply it to other productivity jobs . We don't have quite the need for as many other staff as we might have otherwise. The fact that it is on the cloud and accessible from anywhere is very useful - I didn't realise how useful that was going to be until I had a solution that was cloud based.
Did you find the customer support efficient?
Everybody that I have ever interacted with at PlotBox has very helpful, very professional, they know their stuff, I mean it has been quite a pleasure to interact with them on a weekly basis.
Would you recommend PlotBox for other cemeteries and crematoriums?
I would absolutely recommend PlotBox to any cemetery or crematory who is looking to either get into that digital realm or who has a different product that's not quite meeting all the needs. For me this selection of PlotBox was a no brainer really.
To watch Dave's interview and discover more about PlotBox click below: