The stage certainly was set for the ICCFA 2017, the conference saw over 2000 exhibitors show off their products to cemetery and crematory experts. While the delegates were attending interesting workshops, including Sean & Leona's talk on 'How Cemeteries can meet the Digital Expectations of Millennials', we caught up with some of the other exhibitors during our time there, one of which we snapped some great pictures with..
Meet BodyScoop! Their innovative, original product has been revolutionising funeral homes, medical examiners and mortuaries all across America. Their product is a lift and rail system that makes lifting bodies a breeze. Rather than take their word for it, the PlotBox team took it for a test drive at the ICCFA. The process was simple and was extremely comfortable for both the lifter and the body (In this case, Stevie!).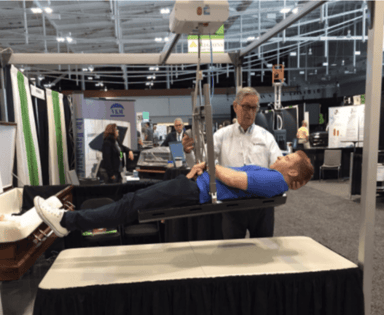 The benefits of using BodyScoop are clear to see as it allows one person to do a body transfer up to 1000 lbs and reduces the chance of picking up a nasty back injury manually transferring bodies.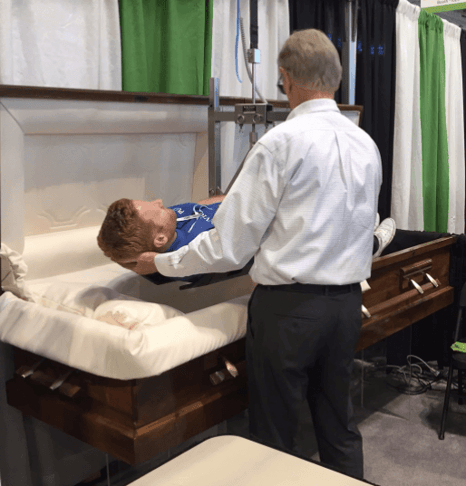 Check out the video below of Team Plotbox's experience at the ICCFA 2017 in Nashville, TN: