data migration
How to Protect Your Cemetery Records
Cemetery management software | 3 easy ways to protect your cemetery records digitally, with the help of our cemetery database software
Kindly choose your preferred language by clicking on the globe icon and selecting your desired option from the available choices.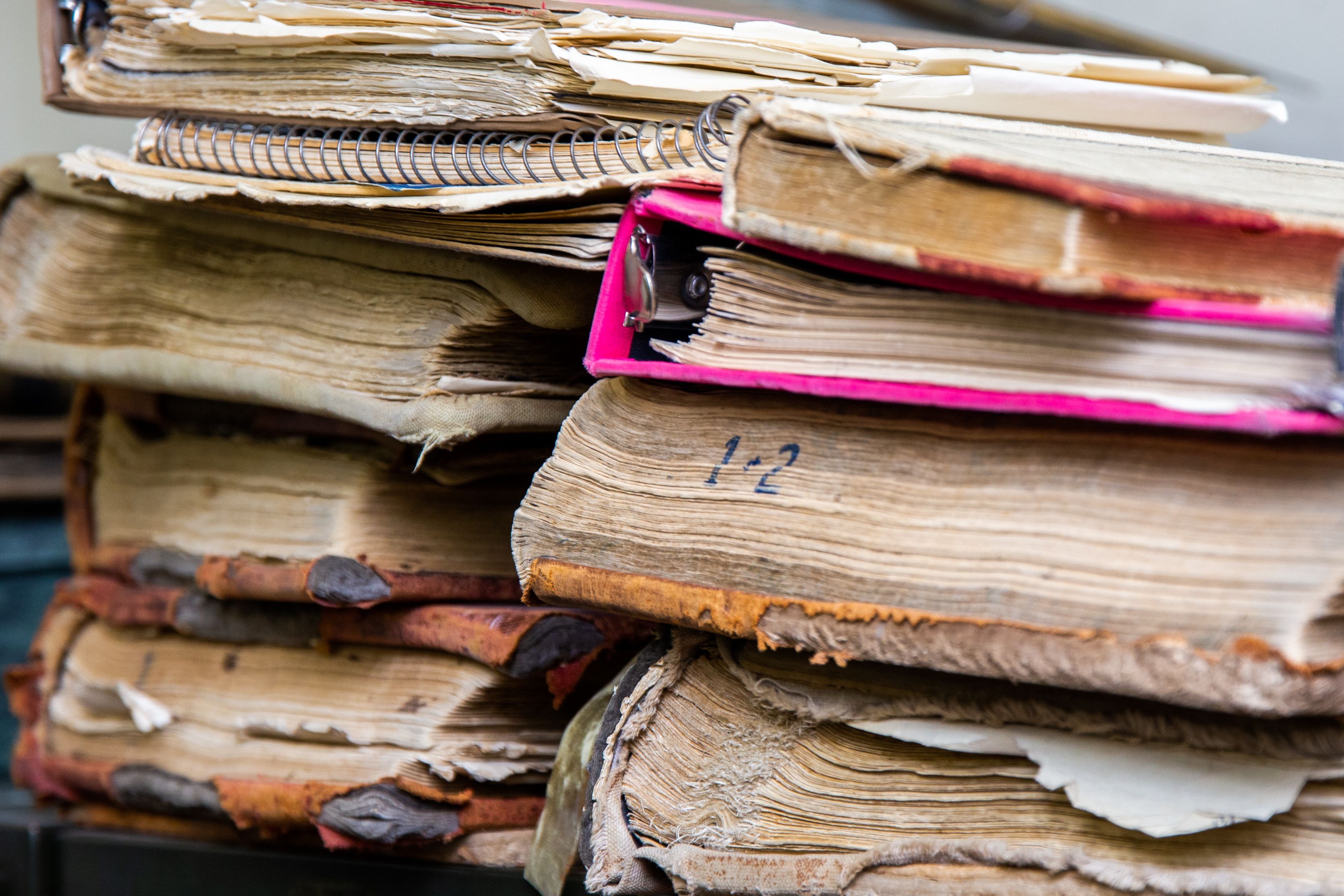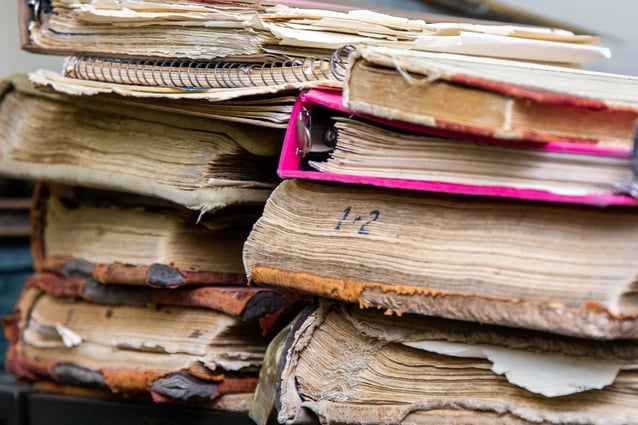 Record protection is a vital part of running a cemetery or crematorium. Keeping accurate records and preserving those records is important, not just for effective management of your cemetery today but so they are available and searchable for years to come. Using paper and pen to record this information is unsustainable and risky.

Thankfully due to advances in technology there's a way to protect your cemetery records, and manage them efficiently online. There are a few options and the one that's right for you will depend on the volume of records and your budget.
To truly protect your records, there are two elements 1. Having a digital image of the record and 2. Transcription of the record.
So, what are the options?
Option #1 Scanning only
In an ideal scenario you could get your books scanned by a professional scanning company or you could do this yourself, although it would be super time consuming without the right equipment. You could also photograph your records but again this takes time. Whichever way you go about it, the end result is a digital image of your paper records.
So your records are protected, right? Wrong!
You now have another choice - what to do with the scanned images?
There are many options I think you should automatically discount and these are; save to your PC, save on a hard drive, or pendrive. These can be damaged or lost and all the effort you went to will be wasted.
In order to truly protect these records you need to save them in the 'cloud'. To save to the cloud you can use a couple of options 1. Save the scanned images to a secure cloud storage service like Dropbox or 2. Upload the scanned images into a cemetery system that has the ability to hold and display the scanned imagery.
(Shameless plug - we have a documents module within PlotBox which acts as your 'virtual filing cabinet' - here's a quick video )
Positive - Your records are protected.
Negative - You can't really search them.
Option #2 Transcription only
This is where you use your paper records to type some or all fields into something electronic - this can be an Excel spreadsheet, Google Sheet or into a software system. I wouldn't recommend an Excel sheet (it could get corrupted or lost if the laptop or PC breaks). Google Sheets are really nice because you can share access and it's saved in the cloud or finally you can use a super efficient software programme like PlotBox which actually allows you to transcribe directly into the system.
Positive - Your records are searchable! Even in Excel or google sheets you can do 'CTRL F' to search for a record and within a system you will have tons of search options available at the tips of your fingers.
Negative - Transcription is either going to be time consuming (if you do it in-house) or expensive (if you use a transcription company), particularly if you have a large volume of records. If you transcribe all fields in the record that again, is a time consuming issue but if you want to save time and only transcribe the most important fields then you may need to go back and check the paper record for more detail if needed.
*Tip - make sure you're getting a transcription company you know, and I recommend they're local to you because we've seen problems in the past where there have been tons of errors and that's a costly mistake.
Option #3 Scan and transcribe
If you scan and transcribe then you really have the best of both, as you can search and protect all the records even if you haven't transcribed them all. This works best if you have your images and transcribed records within cemetery database software. Let me explain…
If you have a system that stores your scanned images linked to your transcribed records then you don't need to do everything and you don't need to do it all at once. As long as the scanned images are in there and it's stored in the cloud then your records are protected. You can then hire a transcription company if you have the budget and you can be sure of the quality that can be produced OR you can transcribe into the system so that you are transcribing the records as you go.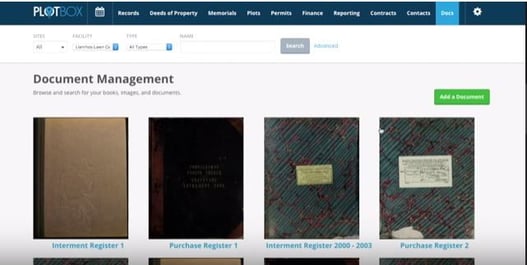 Positive - Your records are linked to your documents and they're searchable. Making it easy to protect cemetery records.
Negative - This isn't really a negative but more something to consider. If your records are in a system you will get more benefit if it's a program that you can use for operationally managing your cemetery so that future records are recorded in the same way. Furthermore, another benefit is that you can confidently share the information with the public for genealogy inquiries (it could make you some revenue too!).
Making the transition isn't as daunting as you may think. There are a few actions you can take to make the process as smooth as possible. To find out how, speak to a PlotBox expert now.