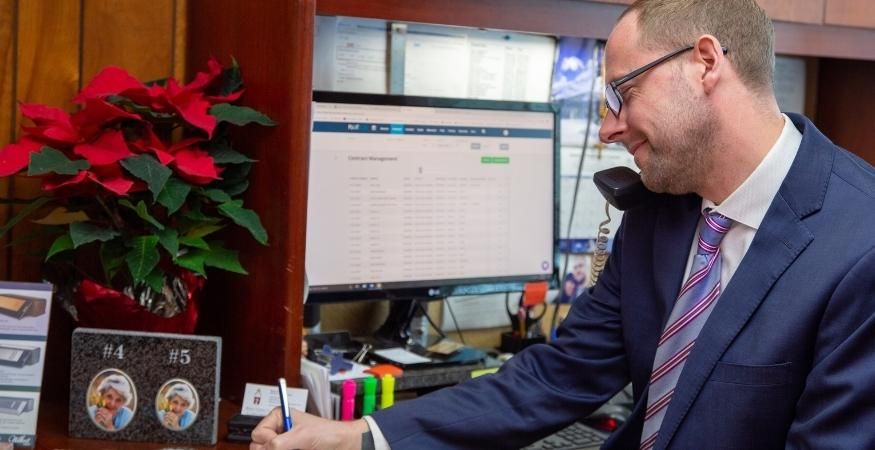 Managing end of life and funeral processes can be challenging and complex, and in order to provide the appropriate level of care and support to bereaved families, our last 'responders' must carefully balance the personal with the practical.
This is especially true of those organizations that provide a range of deathcare services that incorporate funeral home, mortuary, cemetery, and cremation operations.
As the deathcare profession continues to change and evolve, business process efficiency will soon become not a luxury, but a means of survival for many operators.
How, then, in working across multiple sites, with numerous teams, systems and processes, can they ensure a seamless experience for those they support, and in turn, manage risk and ensure future growth?
Let's look at some of the challenges:
The right information at the right time
The number of decisions a family must make following the death of a loved one can be overwhelming. Helping them to navigate funeral processes or organising family funerals from start to finish, as painlessly as possible, requires every team member to have the right information in the right place at the right time.
Families can sometimes be required to sit for hours with staff as they complete reams of paperwork, or look through paper maps, often being asked the same questions multiple times, at what is already a highly emotional and challenging time.
Providing teams with easily accessible real-time data from a single source can help to avoid an experience which is unnecessarily drawn out and overly complicated.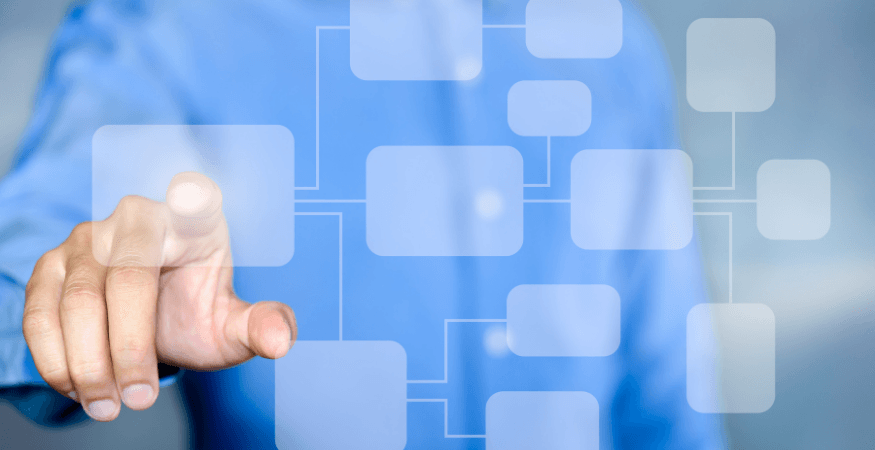 Disjointed systems and processes
Using multiple sources of data from disjointed systems invariably brings greater risk, and is an even greater challenge for cross-functional teams operating across multiple locations.
Data sources can often provide conflicting information, meaning that issues such as double or triple entry become more common, as can issues such as double sold plots, mislocated burials, or monuments at the wrong grave.
This could result in not only a poor customer experience, but also the real possibility of litigation.
Where data or information is moving between colleagues, systems, or locations, a single, cloud-based funeral home cemetery software system would help to unify processes, providing greater visibility and automated workflows - saving both time and money.
A single solution would also help to remove those silos of information that can limit communication and productivity in carrying out funeral processes - exposing staff - from funeral service manager, to admin team, to grounds crew - to wider operational data with easy access when they need it.
This easy access to real time data can also be of benefit when reporting across funeral home and cemeteries or crematories - something, which for many operators, can be carried out more than once from various systems.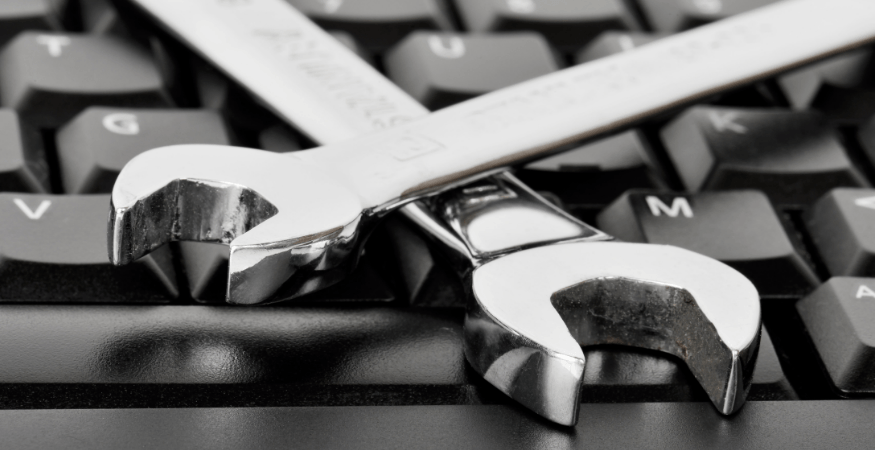 Limiting future growth
In order to meet the challenges of our changing world, funeral home and cremation service providers are increasingly accelerating their digital transformation.
In mitigating future risk, it's important that access to data, tools and systems is sufficient enough to allow staff to continue to provide a 'personal touch' - especially where the ability to work with families face to face may become further restricted.
Using outdated or fragmented funeral home/cemetery software or IT systems to manage combo locations that are not adaptable enough and without adequate, timely, ongoing support, will hinder this ability to meet changing needs, to remain agile and to grow.
Learn more about the dangers of using unsupported software.
A single solution also provides the benefit of being able to build a long-standing partnership with a single vendor with the support of a Customer Success Manager to help enable them across all functions.
Ensuring that people have the right skills is also key. Challenges can arise when there is a disconnect between technology and the people using it, and it's therefore important to provide the necessary training to support this. It will also be key to attracting, developing and retaining the best people.
A seamless experience
For combo service providers to continue to deliver the best level of customer care support, while ensuring future growth, it's important therefore to have a funeral home cemetery software solution that ties all of the strands of the business together - in effect, creating a single process that empowers staff and provides a seamless experience for the customer.
---
Like to know more? Visit our Funeral Home Module page.