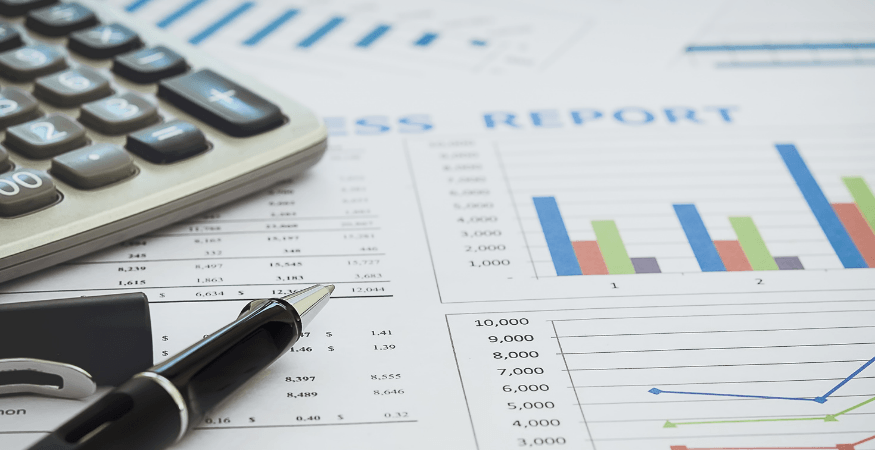 PlotBox's finance module is designed to help deathcare service providers reduce the costs and complexity of their financial and reporting processes - minimizing time and effort, increasing efficiencies for better workflows, and maximizing their data.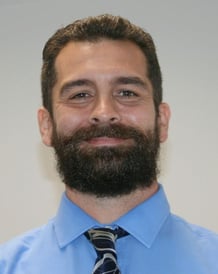 We recently had the welcome opportunity to speak with Richard McHatton, Director of Business Planning, Diocese of Orange, in Southern California to get an insight into the process of implementing the PlotBox system and its real-world benefits.
Why did you choose PlotBox?
We took input from our teams because that's where we wanted to drive this from. We asked: "What do you look for in a software? What could we improve? Where do you want to go? What aspects do you want to see? " One of the things they really dialed in on was the interface. So for example, the ability to view multiple things at once - say a contract and a deed, without having to back out completely is a real time saver.
More broadly, we also wanted something that was configurable - being able to give clear user definitions, and functions based on user rights and roles. In this way we can simplify and ensure consistency right across the board - streamlining processes and creating smarter organizational workflows.
For me, it was about potential. Because PlotBox is utilizing cutting edge technology, regularly introducing updates, and new functionality, that speaks volumes. You continually talk to us about our needs, and that's what I look for in a technology partner.
How have your financial processes changed or improved since implementing PlotBox?
Our financial processes were decentralized previously, with each manager handling their own cemetery and completing their own month-end. When we introduced PlotBox, we centralized those points of entry, giving us greater insight into the processes, allowing us to mark out the flow from start to finish, and understanding what documents were expected depending on the output.
Centralizing those functions of managing GL transactions, managing credits, performing auto uploads, etc., provided time savings for our team and managers.
With month-end, you don't want to spend a lot of your time gathering and preparing data. The goal is to have the system or the systems that feed and present data in a way where you're just analyzing and identifying any discrepancies. Getting the reports fed to me directly out of the system means that now the time taken on our month-end processes has reduced considerably - which is a huge step up for us.
What are some of the main processes that have been made easier by PlotBox's finance module?
The mass upload of payments via the auto payment upload has been enhanced and is now almost seamless. One of the best parts is that at the end, it gives you a summary of all the transactions that have occurred. And if there's an error, it actually shows you that, and gives you a chance to resolve it at the same time.
The commissions module has also made things easier - it pulls all the commission data that I need and pulls it into a summarized fashion. It also breaks it out by contract and then gives you the summary level data there. With the enhancements that are coming from the PlotBox team, it's going to be even better than it was before.
Then, on the credit side, the ability to view where things came from, and where they're going to is hugely important. You can see all that in real time through a centralized point of access.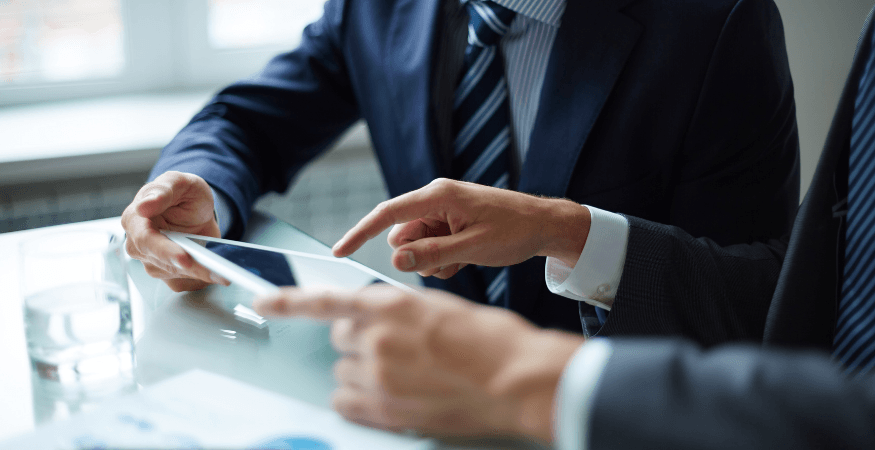 How has PlotBox helped with your financial reporting?
In my opinion, the export ability of reports is one of the best functions - from a data standpoint it's great, and you don't have to worry about a whole lot of formatting - you can put it right into Excel, and run all your pivot tables from there.
As users, we need to understand how the data is being fed to us, what conditions or criteria are being exerted and what it represents. Once you understand that, the system gives you everything you need.
You can apply the quick filters to reports, so that way, if you need a standard format - if you're just building a process to pull in data and then transform it, you can use that.
Now I have all the data that I need at my fingertips. I can see, for example, how quickly I'm going through inventory, how many interments I'm doing, how my sales are going, and can I break those down by pre-need and at need? All broken down and easy to view.
How has PlotBox's finance module helped your audit process?
It's made it a lot easier. Additional financial audit tabs within the payment screen show you what your payment plan was at the time before a change occurred, and what changes occurred. That lets me identify if there's an error that keeps occurring, how I can get to it, and what I need to do to correct it.
Where previously I had to go back and query the database directly to piece together what happened, in PlotBox I get a nice, clear representation of what occurred on a contract or a payment, and when, so I can see the changes occurring in real time. From an audit standpoint, that's 100% improvement.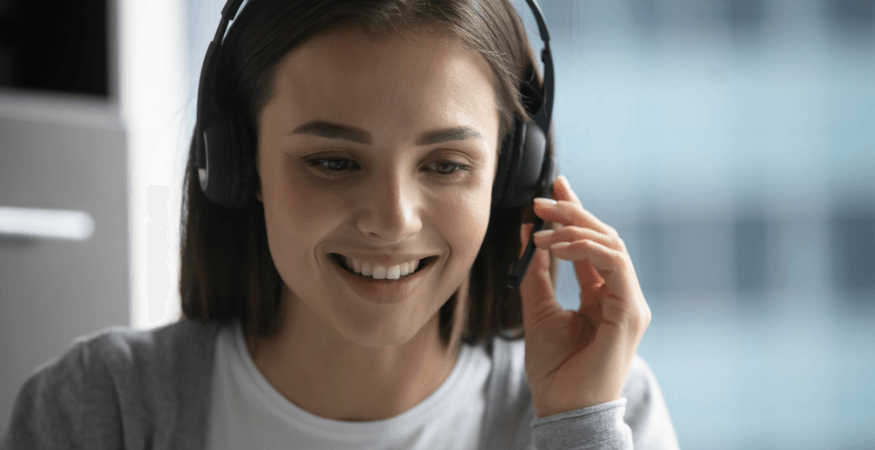 What has the support you've received from PlotBox been like?
I always say it's not just a software, it's a full on experience from PlotBox. I feel that PlotBox cares.
We've transitioned. I still have chats with our project manager. I have chats with the team. Your Intercom customer support channel is extremely interactive. And I can say that it's the most responsive tech support that I've ever dealt with. Within a minute I get a reply, and then I start going through my problems and then they analyze it. If it's something they can solve right there on the spot, they solve it.
Or if it's something I have a question on, they'll send me a help article. Here I get a response within minutes. I don't think I've waited longer than three minutes. Again, it's that dedication to your user base that I think sets PlotBox apart. I've never had the type of post implementation interaction that I've had like I get from PlotBox.
When considering a new provider, how did you weigh up the cost versus return?
I don't see it quite like that. I see the system as another employee. That's the investment you should be making. Think of a 20 year employee and the knowledge they have, and apply that to your system. The investment is a longer term thing that you have to pull back and give it that 360 degree view.
If you have a poor system that you can't get reliable data out of, you can't make business decisions. You can't do basic functions. You can't reconcile. You can't keep good data management. You don't even know if the data that's in there is correct.
Can you measure that? You can if you have a detailed tally of time before vs time after. But, really, it's the simplicity in having to do things. The contracting process? The payment application? Simple. And across the board, adaptation was easy.
I was looking for something that would satisfy users' needs. PlotBox gives you a nice path to walk across, getting you from the start to your finish point. And not every other system has that. From a time value savings, you can look at it from that standpoint.
For example, I can integrate DocuSign right into my system - I'm going to increase value because I'm going to integrate directly. I'm going to be able to auto batch payments - there are a whole lot of things there now that will save us time. And that's an important factor in the decision-making process.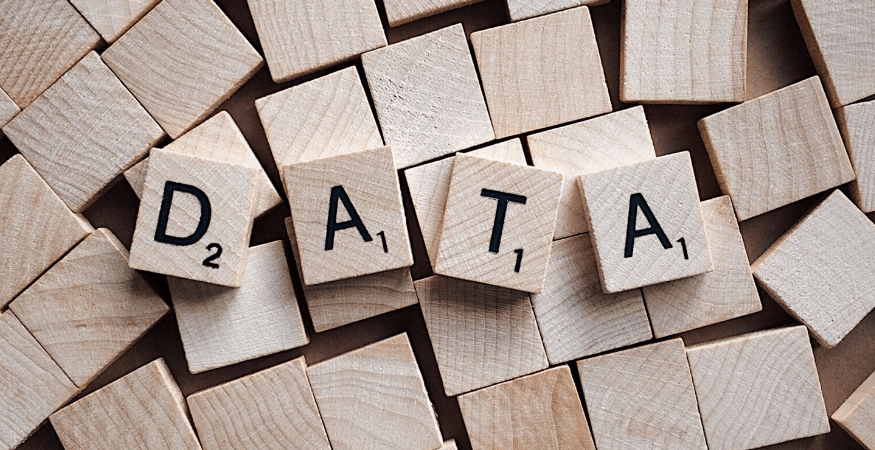 What key piece of advice would you give to anyone implementing new cemetery management software for their finances?
The best piece of advice that I could give is to know your data. Understand your data, live your data, breathe your data. That makes things a lot easier, because as you're looking at what was versus what is, and you're noticing differences, you may think, "Well, it's not the same, so I don't like it." X doesn't equal Y, so I'm just going to discount it."
But if you understand your data, you could say, okay, this doesn't look like this, but it's because we're looking at things in two different ways. Once you know your data, you can change that perception of what's there just by a couple different configuration settings within the system. It's really about understanding that data and how that interacts with your processes and with the system
How would you recommend managing the process of change when implementing a new system?
I would recommend having a centralized team of around one to four 'super-users', similar to 'train the trainer'.
As the user, I know my processes better than anyone else. So if you train me on how the system generally works, I can then fit it into what I want to do with the system. And that will help to make the process more seamless - train me, show me how it works. I can then create a series of documents and short videos that I can cascade out to the users.
Sit down, take 15 minutes out of your day, or mark it down on the calendar. Put the video up on the screen, put PlotBox on the other screen and actually run through it. Then you're capturing the audio, the visual aspect of training, plus the actual, 'doing', kinetic aspect of training. You're engaging all three at that point. It then becomes relevant to what they're doing and not just a scenario.
From a team perspective, if you run into issues, you can then go back to PlotBox and ask for the best solutions to resolve them.
After that, constant business process re-engineering. Review every process. Take it back to the beginning. When a customer walks through your door - what happens? Follow it all the way through and understand how it works within the system.
That being said - and this is key - don't just expect the system to adapt to you. There will always be some give and take in adapting to any new system. The great thing about the team at PlotBox, is that they will work closely with you at every step.
---
To learn more about managing your finances with PlotBox or to speak to an expert, click here.