Cremation
Dust Settles on New Catholic Cremation Guidelines
Vatican announces new guidelines in to best cremation practices for Catholics. This blog post explores differing opinions of cremation experts in the USA.
Kindly choose your preferred language by clicking on the globe icon and selecting your desired option from the available choices.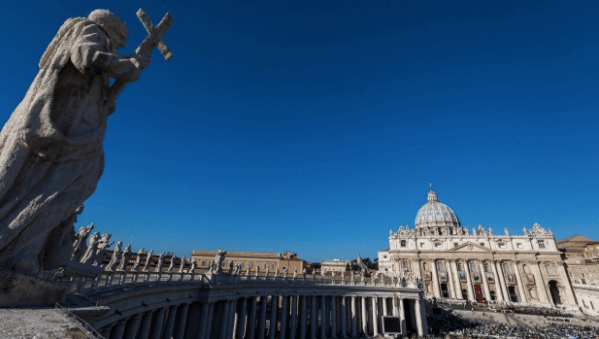 The Vatican recently issued new guidelines on cremation – Ad resurgendum cum Christo - providing clear instructions on the church's approved burial options for Catholics who wish to be cremated.
Now that the dust has settled, here is a brief summary of the "Ad resurgendum cum Christo"
1: Christian burial
The clearly defined instructions state that "the most fitting way to express faith and hope in the resurrection of the body", is through Christian burial. The buried body is like a planted seed "that will rise in glory."
Additionally, the Church believes that "the bodies of the faithful departed … through Baptism have become temples of the Holy Spirit" and they act "as instruments and vessels" through which "the Spirit has carried out so many good works." They thus deserve "piety and respect."
2: Cremation
Throughout history the Catholic Church's stance on cremation has never been favorable, however, the Vatican makes clear that there are "valid sanitary, economic and social" reasons for cremation. It adds that "cremation, in and of itself, objectively negates neither the Christian doctrine of the soul's immortality nor that of the resurrection of the body."
In 1963, the Vatican said cremation is not "opposed per se to the Christian religion" and the new instructions state that Sacraments and funeral rites will no longer "be denied to those who have asked that they be cremated, under the condition that this choice has not been made through 'a denial of Christian dogmas, the animosity of a secret society, or hatred of the Catholic religion and the Church."
3: Sacred place or cemetery
The document stipulates that cremated remains cannot be divided, separated or kept at home and should be stored in a sacred place, a designated area within a cemetery or church. It adds, burial in a sacred place "prevents any unfitting or superstitious practices."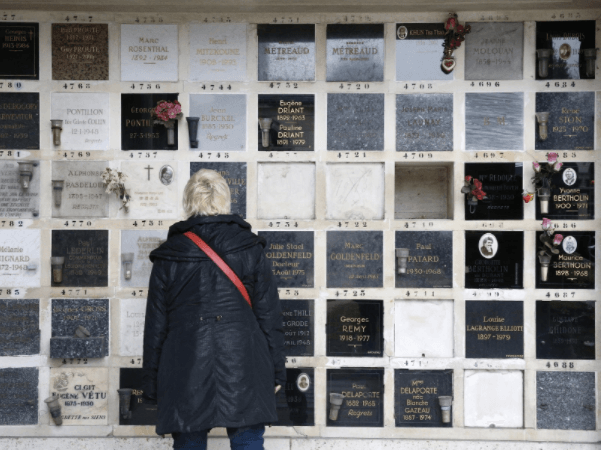 The columbarium where cremated remains are kept at Père Lachaise Cemetery in Paris
4: No scattering of ashes
Scattering of ashes, air, land or at sea, is also forbidden since doing so would give the appearance of "pantheism, naturalism or nihilism." The guidelines also state "nor may they be preserved in mementos, pieces of jewelry or other objects. These courses of action cannot be legitimized by an appeal to the sanitary, social, or economic motives that may have occasioned the choice of cremation."
So, what does this mean for Catholic cemeteries and parishes?
Following this announcement, PlotBox caught up with the Archdiocese of San Francisco, the Diocese of Orange and Eternity Gardens and Joe Sehee of Conservation Burial, to determine how the statement impacted them and to gauge their opinions, if they're for or against the new guidelines.
FOR
Monica Williams, Director of Cemeteries at the Archdiocese of San Francisco, feels that the announcement provides the Archdiocese with a very helpful tool for catechizing pre-need planning, seminars and articles.
"It additionally is of tremendous proactive value, to our counterparts in other areas of the country/world where the cremation rate is not as high as it is on the West Coast."
Monica states that the new guidelines
"presents a great opportunity to reach those who have urns at home and just needed some better information or clearer instruction to bring them to a cemetery.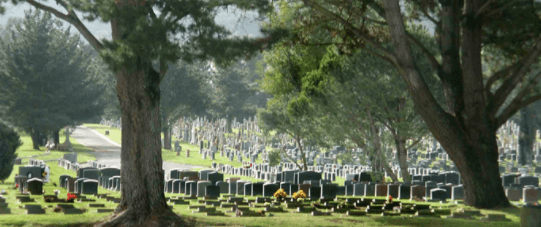 Holy Cross Catholic Cemeteries | Archdiocese of San Francisco
However, it does present a pastoral issue of dealing with those who've opted for scattering/portioning in the past without any contrary information. We don't want those people to suffer because of a decision they made with the best of intentions."
Their plan is to reach out to people within the community to make them aware that they can choose to memorialize their loved ones in the Catholic Cemeteries, thus providing a place of prayer and memory that the instruction requires. Monica said,
"The Instruction is very clear on the Church's teaching on this, but this also affords us an opportunity to talk about the practical consequences of those decisions: nowhere to visit, abandoned remains, etc."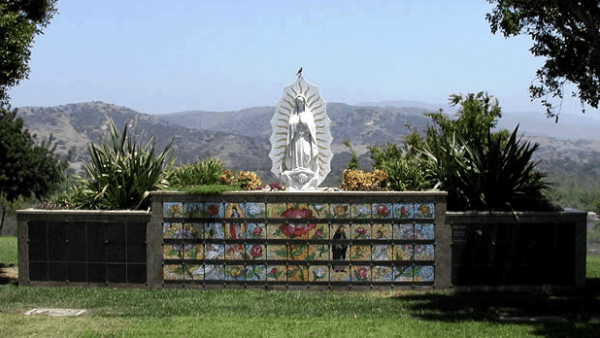 Mike Wesner, Director of Cemeteries at the Diocese of Orange, comments,
"We've been advising our community of this position for years. I think the church never effectively clarified this officially until now."
Mike also believes some Diocese and priests took the ambiguity of burying cremated remains and endorsed scattering and with that he welcomes the official statement released by The Vatican. However, Mike expressed concerns over an at sea burial with a biodegradable vessel, such is permitted by CA in appropriate areas, stating,
"It's not technically scattering. Is this okay? Diocesan officials here say yes. But I'm not convinced."
We also spoke to Darrell Hill, CEO and founder of Eternity Gardens, an online portal of cremation, memorial, and scattering garden sites. He believes that it's imperative for cremated remains to find a permanent placement and
"the profession has an opportunity to lead the charge in raising consumer awareness about the varied options for permanent placement and how our service providers can help families facilitate that choice."
AGAINST
And finally, Joe Sehee, Conservation Burial, has taken a different stance on the recent guidelines. He believes that,
"this is fuzzy theological ground for the Catholic Church, which used to be against cremation itself not so long ago."
He asks,
"Is the scattering of ashes really less respectful than allowing cremated remains to be placed in dirt? I imagine that it's triggering in most American Catholics the same eye roll/shrug they experience when hearing about the Vatican's stance on birth control or the ordination of women.'"
However, the church's support for "forest burial" he believes is "promising" and hopes that this leads American Catholic cemeteries to consider ending their requirement for the use of concrete burial vaults.
"Now that's a topic I'd love to see the Vatican examine, especially given how much embodied energy is associated with vaults and the fact that their forced use seems at odds with the recent papal encyclical that calls upon Catholics to join in the fight against climate change."
How will this impact you?
For cemeteries, this new ruling from the Vatican may impact you with potentially a greater demand for housing cremated remains, the big question is are you adequately prepared? Have you thought about reaching out to those people within your cemetery who had previously decided to keep cremated remains at home?
With more and more people opting for cremation services as opposed to traditional burial, the need for organizations to manage, store and locate records will inevitably increase. It's recommended that cemeteries should open sites dedicated for cremated remains giving people a special place to remember their loved ones.
Has this ruling changed your end of life plans?
We'd love to hear how the new guidelines have impacted you! Get advice today on how to prepare your cemetery. Speak to an expert to discover more about PlotBox today.