Cemetery
Día de Los Muertos: How 3 cemeteries are reinventing community engagement
Kindly choose your preferred language by clicking on the globe icon and selecting your desired option from the available choices.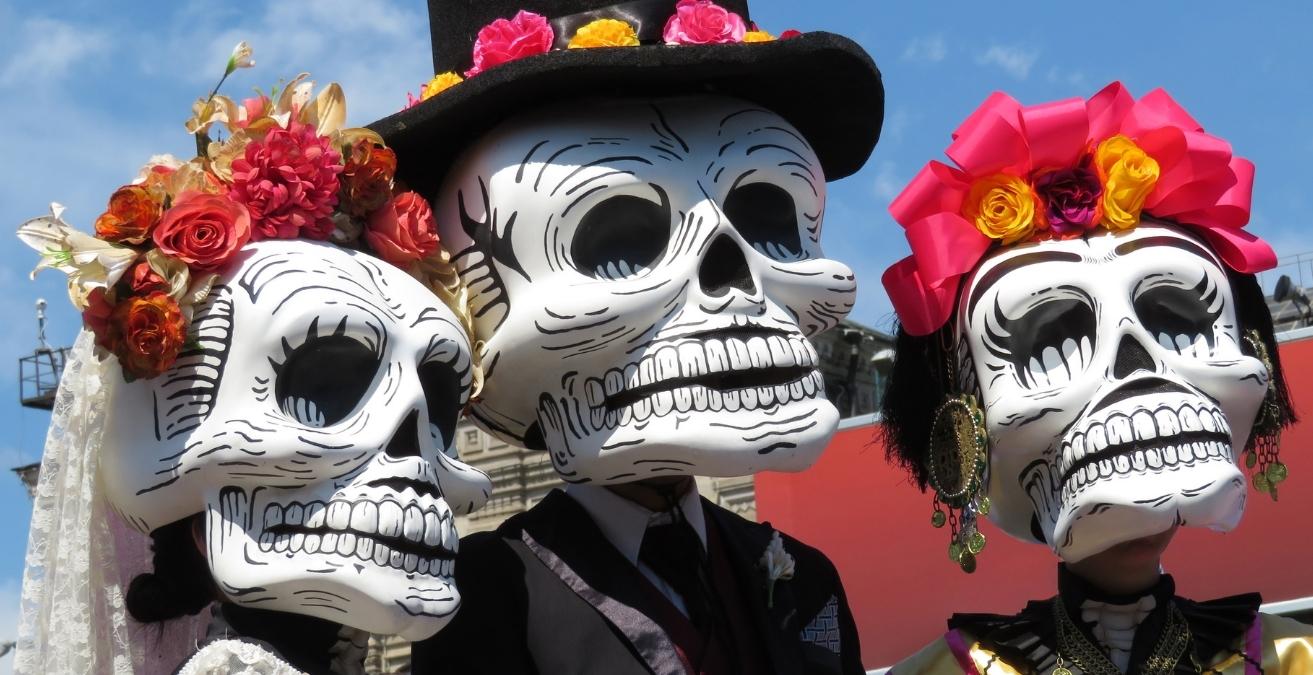 | Read time: 6 mins
Cemeteries and communities
Cemeteries play an important role at the heart of our communities.
Embracing the notion that they serve, not only as places for the dead, but as spaces for the living, provides an opportunity to connect, to attract new visitors, to experience something new, to educate, to observe traditions, to remember, and even celebrate.
With the holiday of Día de Los Muertos being celebrated later this month, we look at how three US cemeteries are creating unique events that are helping them to do all of these things - to connect with their communities, and open minds to new, shared, culturally rich experiences.
What is Día de Los Muertos?
Día de Los Muertos, or Day of the Dead, is an important holiday and cultural tradition, originating in Mexico and celebrated in other areas of Latin America, as well as in areas of the United States, with prominent Latino or Hispanic populations such as California and Texas.
Traditionally observed on or around November 2nd, it is a way of paying respects to those who have passed, and in acknowledging death, people join to celebrate life.
It's believed that during this time, dead ancestors and friends return for several days as joyful souls coming back to eat, drink and be merry with loved ones in celebrations full of life, happiness, color, food, family, music, dancing and fun.
Outdoor markets sell special bread, flowers, pottery, baskets, candles, paper puppets, candy skulls, and more. The main symbols of the holiday are skulls (calaveras) and skeletons (calacas), and many dress up as La Catrina, the lady of the "elegant skull", who has become an icon of Día de Los Muertos.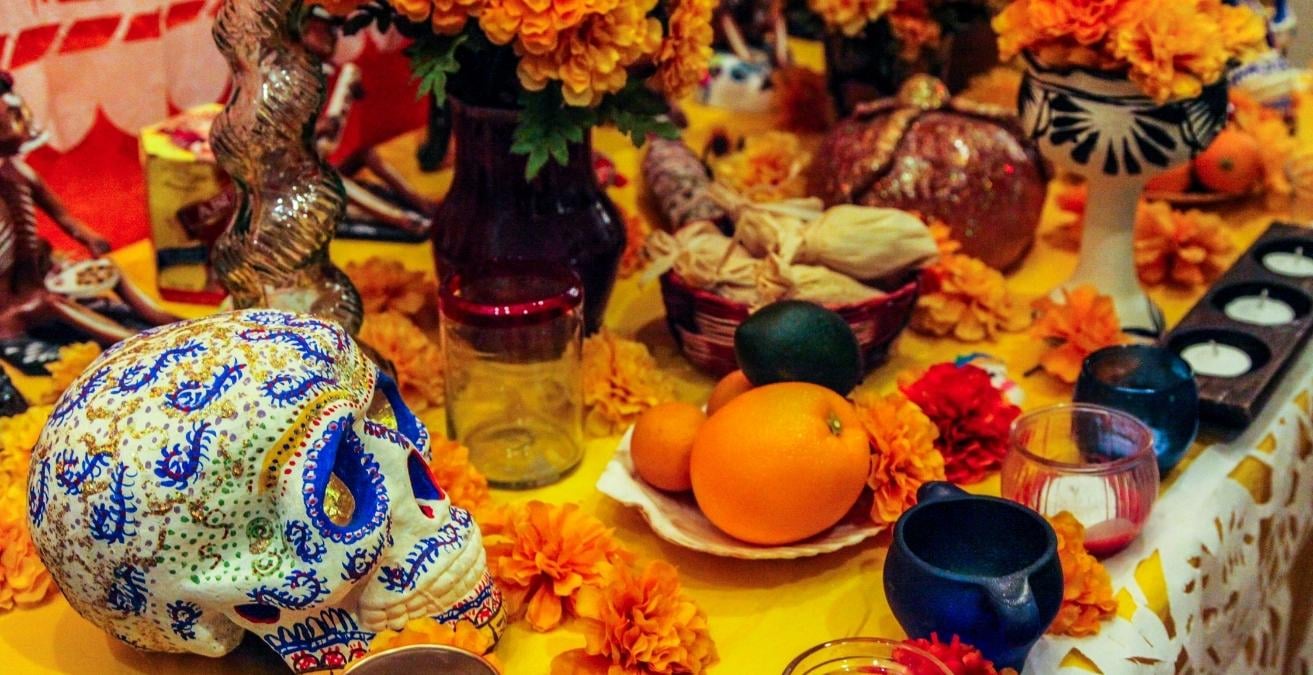 Forest Home Cemetery & Arboretum
Forest Home Cemetery & Arboretum is a historic garden independent non-profit cemetery founded in the mid 19th century, and one of the oldest and largest in Milwaukee. Their 200 acres of greenery provides beautiful, open spaces for their young, diverse neighbors to enjoy.
The team have utilized their natural space and rich history to bring people into the cemetery through a range of interactive activities, including environmental educational programs, bird watching groups, memorial tree planting, reenactments, and historical walking tours. Events have included performances by Shakespeare in the Park, who during the summer, helped the cemetery to reach an entirely new audience.
With a local population consisting of 65% Latinos, it was important for the cemetery to show that they are part of the community and invite them in.
Starting small in 2018, their free, family-friendly Día de Los Muertos Festival and 5K Run Walk is continuing to grow in popularity and has now become one of their larger events.
Being important to include members of the local neighborhood, they invited seven Latinas to be part of their event committee, who provided direction and helped to ensure that it was carried out with a real idea of their traditions. Taking the lead, they were able to bring in volunteers from the community, as well as vendors selling culturally appropriate items.
With food trucks and traditional dance, sugar skulls feature heavily in arts and crafts for children; and families are given the opportunity to create altars to the dead on the graves of their relatives.
Now, hoping to encourage more participation, the team are reaching out to people directly in the Our Lady of Guadalupe area to let them know they can put large ofrendas (offerings) on graves during that period.
They have also commissioned an artists group - the Latinas United through the Arts, and invited local school children to create ofrendas in and around their large chapel - bringing in parents, grandparents and wider families.
Taking over a popular local run and combining it with Día de Los Muertos has allowed Forest Home to gain sponsorship and generate revenue, helping it to remain sustainable - runners are even greeted by Mariachi music as they cross the finish line!
With around 2,000 attendees last year, they're confident the event will be even bigger this year.
You can read more about how Forest Home shares its beauty, history and nature here.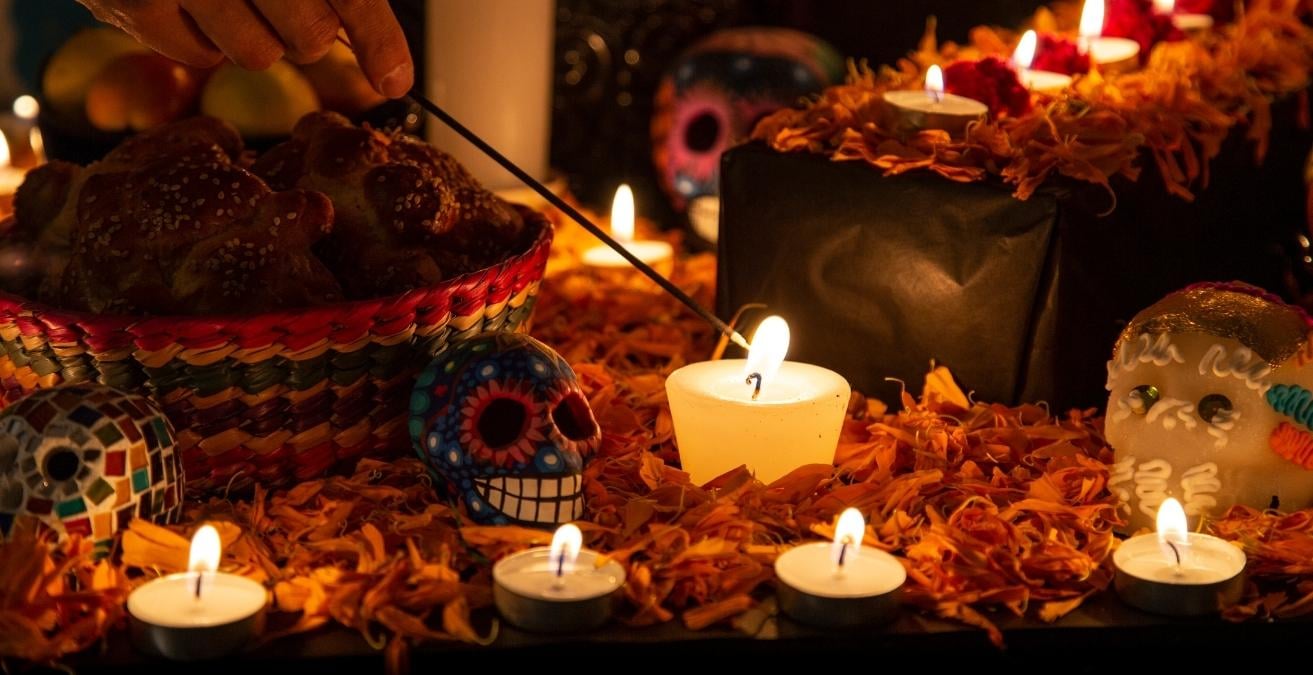 Inglewood Park Cemetery
For over 100 years, Inglewood Park Cemetery, Los Angeles, California has reflected the diversity of cultures, faiths and traditions of the people in their local area.
Their moniker, 'The Soul of the City of Angels' echoes the special place they hold at the center of the Los Angeles community, and the many ways in which they continue to provide a voice for and engage with their local community.
Calendar events such as Memorial Day and Mother's Day continue to bring large numbers through their gates, with thousands attending to pay respects and visit the graves of loved ones - greeted by counselors well placed in tents placed around the park to help provide directions and answer queries.
A few years ago, Inglewood started a jazz concert series as a tribute to the notable roster of musicians interred there, including Ray Charles, Chet Baker, Eta James and Ella Fitzgerald, attracting people from different parts of the city, many of whom would not normally come to the cemetery.
Grand openings are another unique way in which Inglewood engages with their community. With many forefathers buried in Inglewood, each time they have a new development they host a grand opening, inviting local officials and community leaders. This not only helps them to highlight more options, but also helps to spread the message and reaffirm their close ties to the community.
This symbiotic relationship between Inglewood and the people they serve is highlighted with their Día de Los Muertos event, which they have been conducting over the last eight years.
Interestingly, when first held, they received questions from families of those interred who weren't familiar with the event - curious to know what it was about, what it represented and why skeletons were appearing across the cemetery.
That created an opportunity for Inglewood to have a dialogue with families and to explain the tradition's history and significance. The other significant, and somewhat fortuitous occurrence, was the release of the Disney movie Coco - the theme for which was inspired by the Day of the Dead - bringing the concept to an entirely new audience, and helping to spread the message further.
Since then, the event has been embraced, with 2021 seeing several thousand people attending the cemetery. 2021's celebration was somewhat different to years past - taking the form of a drive-through event. Working with a marketing partner, they set up nine areas around the cemetery, with each area featuring a different concept and photo opportunity. One, for example, had a community altar built by a cultural group from nearby Oxnard, who assembled two seven feet tall Catrinas.
Local news channels came out to cover the event, and local luminaries were invited - in all, providing a great opportunity for the team to engage their community, and again bring in people who wouldn't normally come to the cemetery to share in the experience.
This year, visitors can go around the entire park, with Catrinas and a Catrin, participate in Community Altars, take pictures under a remembrance tree, take part in arts and crafts, enjoy a mini-mercado, and much more.
Having booths onsite where staff can provide information on choices and options, as well as costs and preplanning will not only help Inglewood to maximize the pre-need opportunity, but also generate leads and provide a valued service to visitors.
Learn more about how Inglewood engages with their community in our webinar here.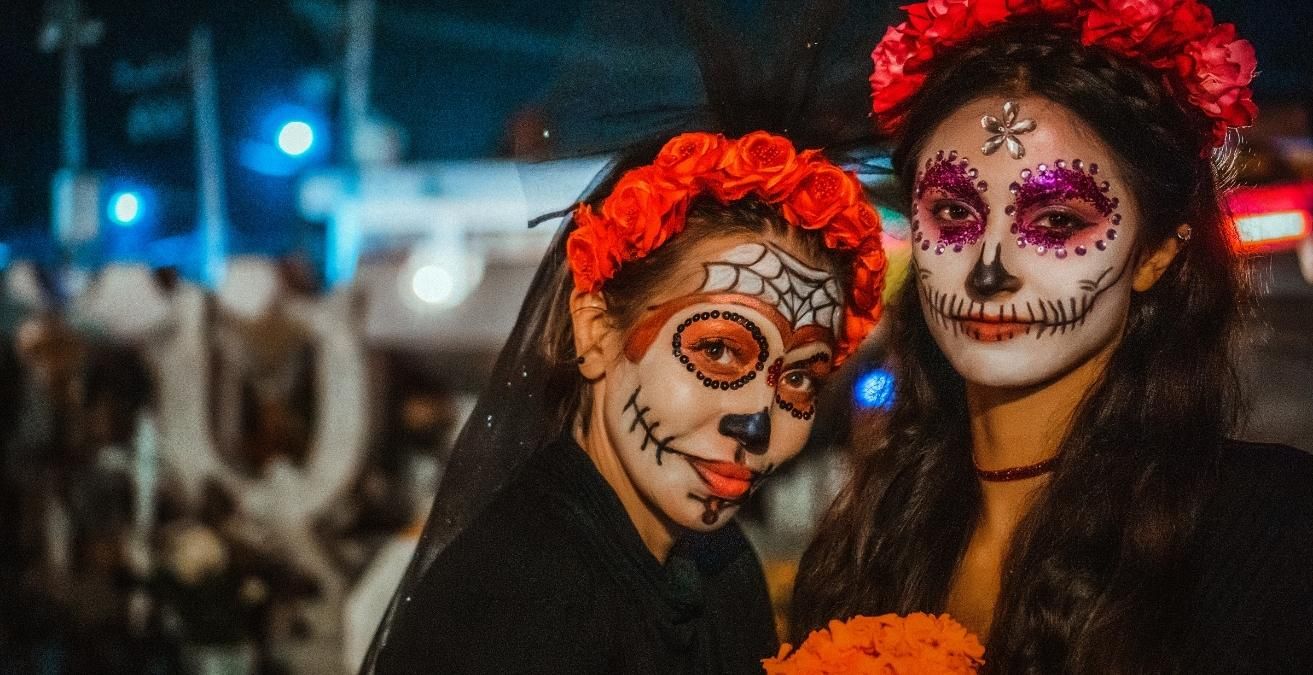 Hollywood Forever
As well as being a cemetery, funeral home and cremation service provider, Hollywood Forever is an important cultural hub for the Los Angeles area.
Founded in 1899, it's home to the oldest memorial park in Hollywood, as well as the studios of Paramount Pictures, and is the final resting place of hundreds of Hollywood legends - from Judy Garland to Chris Cornell, along with thousands of local residents.
As befitting such a legacy, Hollywood Forever has used its space as a cultural event center that continues to attract large numbers of visitors, with an events program full of events such as concerts, literature events, lectures, podcast tapings and more.
Since 2002, they have partnered with film organization Cinespia to host movie screenings, with presentations projected onto the side of the mausoleum that draw crowds bringing picnic baskets, blankets and chairs to enjoy a uniquely special evening.
This year, Hollywood Forever once again hosts their Annual Día de Los Muertos - the largest celebration of its kind in the United States. Key, is to provide a memorable experience in a setting that is culturally authentic, and an opportunity to learn of the importance and significance of the tradition.
As the cemetery comes alive with a colorful and vibrant procession, featuring hundreds of Aztec ritual dancers, highlights include: over 100 altars created by community members to their ancestors and loved ones, musical performances by grammy-award winning artists across five stages, art exhibitions in the Cathedral Mausoleum, as well as arts and crafts, food vendors and children's project areas.
Learn more about Hollywood Forever's 2022 Día de Los Muertos event here.
---
Download our eBook to learn more on hosting and managing your own Día de Los Muertos event.