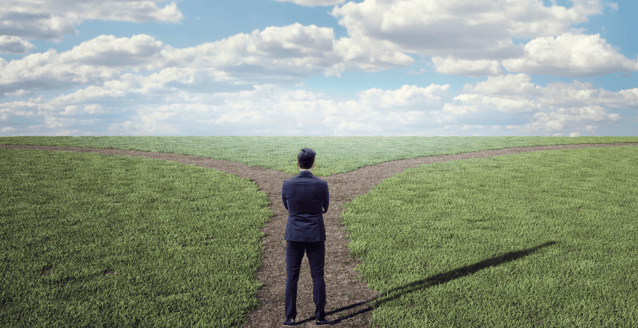 | Read time: 6 mins
In a recent blog, PlotBox Sales Consultant Joe Witherspoon considered how Catholic Dioceses and Archdioceses should balance tradition, catholic beliefs and technology in order to meet changing needs in the digital age. Here, we explore the theme further, looking at the crossroads the Catholic Church faces in terms of utilizing technology in the modern age, the imperative in acquiring a 'single source of truth' and the advantages of implementing cemetery management software.
The Crossroads
As we head into 2023, what does that crossroads look like? One might see the church in a similar context to any large organization with a long and rich history facing a sea change: struggles with tradition and change; aging staff who are predominantly traditionalists holding on to existing ways, a lack of technology skills, institutional knowledge, not freely available that is subject to loss via natural attrition.
However, while the church is also something of a 'professional refuge' in its own right, it is also a unique place for empathy-based concern.
The response to Covid-19 has accelerated the pace of technological adoption by several years. With this global change ushering an inexorable move towards digital transformation and fundamentally changing how we engage with the world around us, the technology pendulum has well and truly swung.
With these improvements making older systems and processes obsolete, what does that look like for the Catholic Church moving forward?
Tradition and technology
As previously observed, the challenge of the church is, "to abide by doctrine and tradition and simultaneously harness the power of progress and even play a role in defining it."
In effect, there is a balancing act at play when considering technology alongside tradition and Catholic beliefs. As Catholics we don't want to lose the personal touch, and with that, a sense of Grace.
These two things, however, are not mutually exclusive - a slight shift in perspective opens us up to the idea that this much-valued personal touch can be assisted by technology, not hindered by it.
In reality, in this new age, our community is expecting a better experience. That shift we talked about pervades every aspect of the modern world. Our personal experience is becoming a digital one - how we interact with goods and services, with businesses, organizations, the media - all changing and continuing to evolve.
Those changing expectations will also be reflected in the new, younger generation coming into roles within the church; as we look ahead, technology adoption will no longer be a 'nice to have', but a 'must have' if we are to attract and meet the expectations of that talent that will ultimately enrich our knowledge base, our skill sets, our organizational culture, and our ability to meet the changing needs of our community.
When viewing this sort of transformative change in the context of tradition, it's important to remember that the people still matter - not typewriters or old tech. Technology is simply an enabler - a better, quicker tool to enable us to carry out our works and our ministry.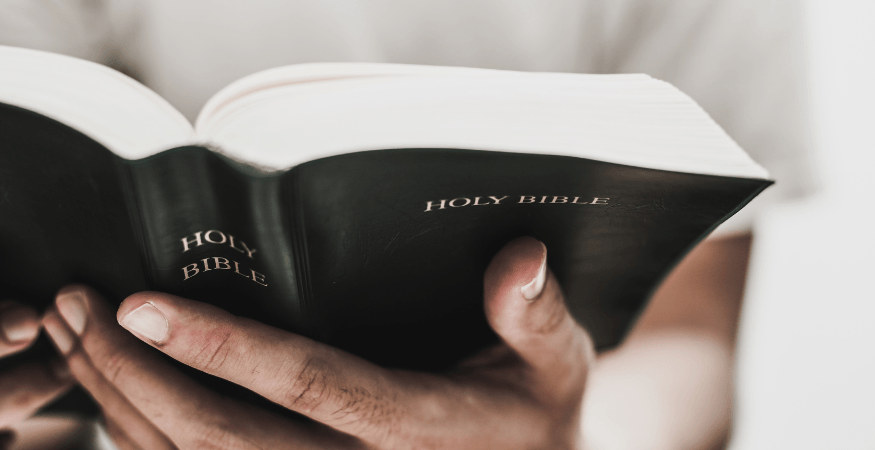 A single source of truth
A religious institution might ask itself the question - "Who needs technology when we have God, Jesus and the Holy Spirit?"
To answer that, we might look analogously at what we refer to in information technology, as a 'single source of truth'. In simple terms, a single source of truth is a single destination for all of your information - all of the data held by an organization, within a single location - a single point of reference, accessible by everyone in your organization.[1]
Without it, silos of information can make decision-making more difficult, slowing processes and the flow of information, impeding collaboration, and negatively impacting efficiancy and productivity.[2] In effect, stopping you from seeing the full picture. The end goal of any form of digital transformation, then, is to create a single truth.
We might say that in terms of the Catholic Church, the original 'single source of truth' was The Bible itself. Consider the Bible in terms of technology: it has been the vehicle for documenting an entire civilization passed on for 2000 years; its progress - from Tablet to Parchment to Scrolls to Books to Internet; and its communication channels, spreading its reach all over the world.
Viewing from this perspective, we might start to erode notions of incongruity between technology and the church.
Change and the church
With that said, change is already happening within the church. We see it at mass on Sunday when father turns on his microphone, or points up at the projector; we see it in ministry groups, usually when members of a group stand up and say, "Rather than call you all about the next meeting, we'll put together a shared calendar on Google". How often, for example, in recent times, have you used zoom or Microsoft Teams to conduct meetings, for example?
We see these incrementally small steps adding up and beginning to shape many aspects of our church and how we operate our cemeteries - in things such as online records, searchable digital maps, virtual imaging and shareable information - all captured within that all-important 'single source of truth'.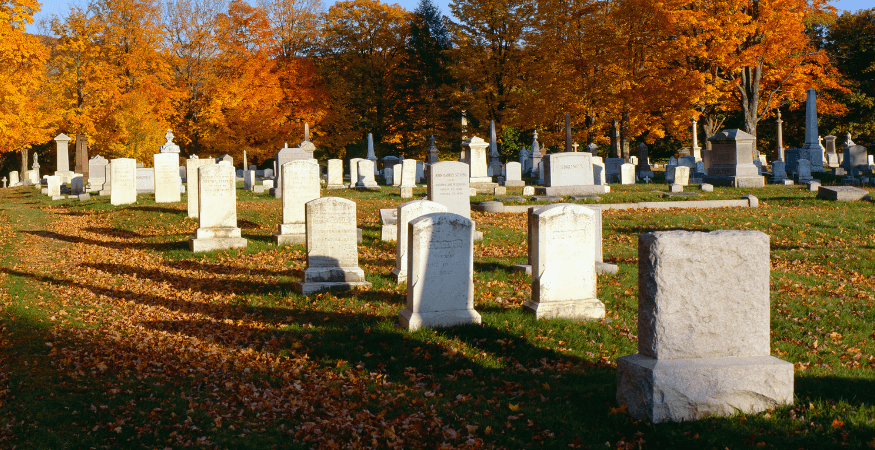 Change and catholic cemeteries
Through the implementation of cemetery management software, organizations within the church are already beginning to see real-world benefits.
Paper records being replaced by digital databases, backed up in the cloud are kept secure and easily accessible; records linked to digital maps are helping to keep track of inventory and maximize sales processes, processes and workflows are becoming more efficient as redundant processes are minimized, information accessible from anywhere at any time is empowering counselors and improving communication; financial processes are becoming more cost effective; less time is being spent juggling demands on complex audits, and the list goes on.
We can see those benefits in action across a number of Dioceses who have undergone the digital transformation process using PlotBox, including the Archdiocese of San Francisco, the Diocese of Stockton and the Diocese of Orange. You can learn more about their stories here.
So how can the church follow the right path?
To revisit Pope Francis in quoting the meditations of St. Vincent of Lérins,
"The doctrine of the Christian religion should follow the law of progress, so that it may be consolidated by years, developed by time and made more sublime by age."
In essence, Pope Francis is telling us to approach technology wisely and make it ours - approaching change with stability. So, where do we go from here? How do we obtain that 'single source of truth' via the implementation of a cemetery management system?
Digital transformation is a process of change, and change of any sort means leading individuals, teams and entire organizations along with you on that journey. You can find 10 actionable tips on managing the digital change process in our eBook.
With that in mind, here are a few key points to consider before starting out:
Earmark a budget for technology

Digitize your data and normalize it

Set a multi-year game plan:

Phase 1: Get the Data Straight

Phase 2:

Implement

Phase 3:

Refine
Sunset the old ways, don't create more redundant work

Experiment, Learn, Review, Improve
And finally, before selecting a cemetery management system - or a new IT system of any kind - it's important to ascertain from the outset that it will meet your needs in the best way possible.
That will involve defining what your purpose is, what it needs to achieve, and the cost and the risk to your organization. You can learn more about that in our Four Steps to Cemetery Success ebook.
Remember, there are many factors to consider when choosing a transformation partner and product - make sure you choose the best, not the cheapest.
Refs
[1] What is a single source of truth?
Mulesoft
[2] What problems do information silos cause?
H McGurgan, Chron
---
Watch how PlotBox has helped the Archdiocese of San Francisco to better serve their families as they move their cemetery forward: