Cemetery
Cemetery Love Story
As it's Valentine's Day we have a tail of love, loss and ultimately death!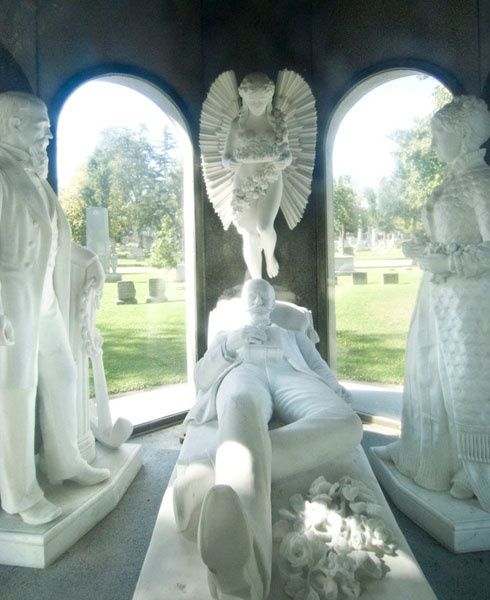 As it's Valentine's Day we have a tail of love, loss and ultimately death.
It's almost impossible to visit Forest Lawn Cemetery in Buffalo, New York without stopping and staring at the Blocher mausoleum. But what's the story behind it?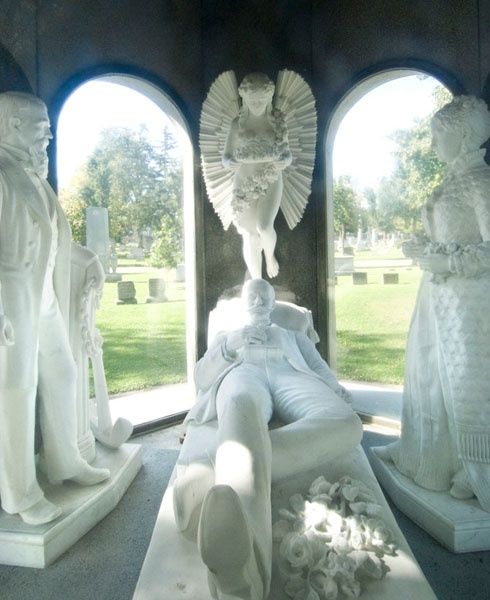 Recently our sales manager Matt Dugas was in the area and stopped in to discover the love story for himself;
Nelson Blocher (1825), the air to a wealthy footwear fortune fell in love with a maid who worked at the family's residence. It is still unknown if the maid, known as Katherine, shared the same feelings as Nelson but none the less their relationship was frowned upon by Nelson's parents. Nelson's father John sent him on a business trip to Europe and before Nelson left he proposed to Katherine, but to his dismay Katherine left his question unanswered. While on his business trip in Europe, it is said that Nelson's parents sent Katherine away. When Nelson returned, there was no sign of Katherine apart from her bible.
Nelson spent a year searching for her and in doing so became sick and depressed and is said to have eventually died of a broken heart. When his body was found he was clasping a bible against his heart.

The mausoleum is extremely eye catching and beautiful, inside the sculpture is made from white marble and enclosed in glass. It depicts Nelson's parents at his bedside with a guardian angel hovering above that bares a striking resemblance to Katherine. A true story of unrequited love.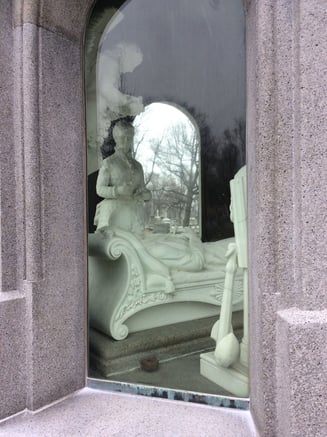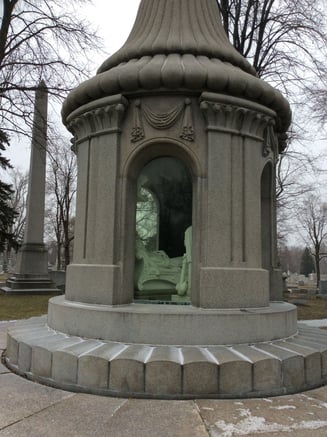 Do you have any love stories hidden in your cemetery, if so we'd love to hear about them?
Source: https://www.mausoleums.com/portfolio/blocher-mausoleum