Cemetery
New Scottish Guidelines on Digital Storage of Cemetery Documents
New legislation in Scotland forces cemeteries and crematories into the 21st century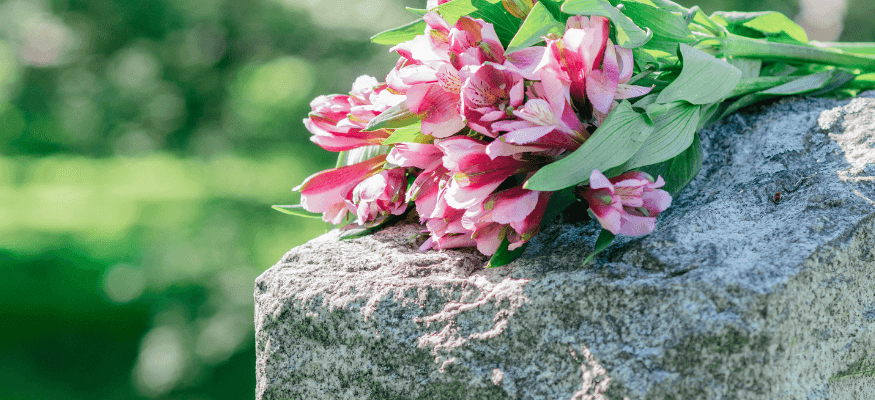 New legislation in Scotland forces cemeteries and crematories into the 21st century. The Burial and Cremation (Scotland) Act 2016 states that information and registers must be kept in electronic form. It's only a matter of time before all the UK burial and cremation acts are the same - so opting for a room full of ledgers is going to be a thing of the past.
Let's face it, Scotland are right! Your records are too precious to be put at risks such as a fire or natural disaster occurring, not to mention the increased risk error or the increased time it takes to manage with pen and paper. The time has come for cemeteries and crematories to say goodbye to pen and paper and bring their records into the digital age.
We appreciate this can be a daunting reality for organisations that have most of their records on paper.
Not sure where to start?
You will be glad to hear there's a tried and tested process. In fact, transitioning into the digital age has never been easier! There are a few options available. Which one is right for you will depend on the volume of records and your budget.
First thing's first, if you're still recording on paper only then you need to start recording electronically now! Even if you need to duplicate for a while until you get the process nailed down. You can begin using an Excel spreadsheet, Google Sheets or use a software system like ours at PlotBox - there are advantages and disadvantages of each option such as cost and efficiency - click below to watch our 'Life's Too Short For Filing' webinar for more information.
Even if you're recording electronically it's very likely you still have a portion of your records and maps on paper, am I right?
To get the old stuff protected you can:
Option #1

Scan them only
Your records will be protected and safe from damage (as long as you store the electronic version safely, preferably in the cloud).
They'll still take time to search as you'll still have to flick by page like you would if you had the book in front of you.
Option #2

Scan and transcribe them
If you scan and transcribe the records you'll have much much more searching capability as you can search by names and dates etc.
Transcription in particular can be pretty expensive and in our experience you need to be very careful about the company you choose.
Option #3

Transcribe them only
You could transcribe yourself directly from the books into a spreadsheet or software system or you could hire someone to do it and you would save the money on scanning.
The original record is still at risk and you may need to go back and check it if there's an error on a transcription.
Within scanning and transcription you have options depending on your needs and budget.
Should I use a scanning company or photograph each page?
In an ideal scenario you could get your books scanned by a scanning company. Then upload the scanned images into a system that has the ability to hold and display the scanned imagery or save the images somewhere safe (preferably backed up in the cloud) that you can access (please please please don't keep these on a hard drive that could get damaged).
If your budget can't stretch to hiring a scanning company, photograph each page using a high quality camera and ensure to carefully label each image.
Transcription company or DIY transcription?
As stated earlier transcription can prove to be expensive particularly where there are large volumes of records. Furthermore, you need to make sure you choose the right company and you have a contract in place to state quality assurance and a limit of acceptable errors.
There are great scanning companies out there, you just need to be careful. If budget is an issue, it's ideal if your own staff had the capacity to transcribe these records as they're the ones that know them best.
The ideal scenario would be to get your books scanned, insert these into a system (like PlotBox) and as your staff find a record from the scanned images they can transcribe as they go. It's quick and easy to refer to your books in a virtual 'filing cabinet'. You could even get volunteers to help and you would be able to track their work. Alternatively you could transcribe into an Excel spreadsheet or Google Sheet but it's more difficult to manage if multiple people are transcribing.
DIY system or software system?
If you're not in a position to make a decision about a new system or it's not in your current budget there is the option to store your scanned imagery on a hard drive or in the cloud. For example you could use a service like Dropbox or your Google Drive. By using Google Sheets you can share the document with others to help you and it also means if your laptop breaks it will be still be stored in your drive and can be accessed from another device.
These can be inserted into a software system, meaning they're protected and stored digitally in a place you can easily access them. Again, this means that your future records are digital and the older ones can be transcribed in the system. If you run an operational cemetery or crematorium you really would want to be benefiting from the technology that's on offer and use a cloud-based software system. You'd very quickly be able to see the return on investment from increased efficiencies by saying goodbye to paper and embracing the digital age.
Download our eBook to discover ways to cut paper out of your daily routine and streamline your cemetery or crematorium!