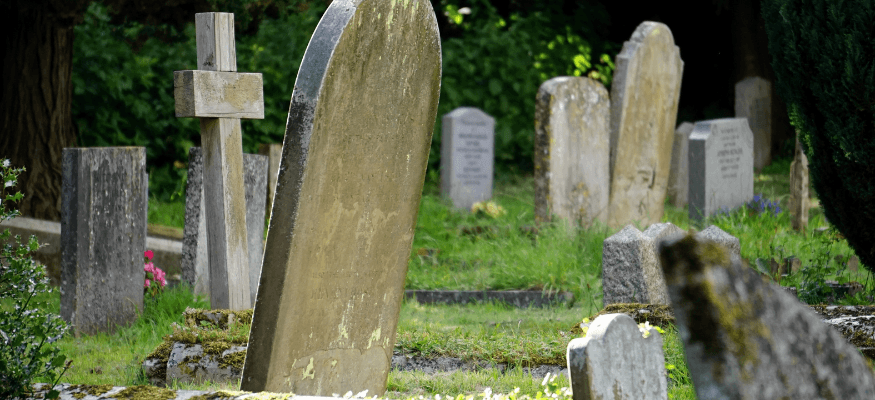 Digitally transforming your cemetery may sound like a very daunting task, but it doesn't have to be! Not sure where to start? Don't worry, that's what we're here to help with. Check out our top tips for going digital in your cemetery!


#1 Decide Where You Want To Start Your Digital Transformation Journey

What will the roadmap for my digital transformation journey look like? Before you map out this timeline, an important initial step is gathering information and not just jumping in with the first piece of technology that comes your way. Think about your current processes and procedures, do you know what is most important to tackle first?


#2 Involve The Team
Involving your team in the process of going digital is key to the transformation being successful. Employees often fear that they may not have the skills and competencies to operate the new system. Offering training is essential when encouraging a move to digitalization.
It's important to keep in mind that some employees might require a bit more handholding and support in the form of one to one coaching, while others may prefer online training. We've found it's often key to appoint a 'super-user' who can champion the change and bring others along on the journey, which brings us to our next point…


#3 Nominate A Champion For Change

Digital transformation doesn't mean you have to go out and hire new people, but what it does mean is that you will need a champion for change, who will be responsible for driving the necessary actions. Perhaps this is you or a combination of a few people, either way, re-skilling or utilising the experience your team has already will help immensely in choosing who drives the change.
Think about the last time you collaborated with different teams and departments in goal setting, was it straightforward? Did anyone stand out as a high value contributor? These are the things that should come to mind when nominating your champion.


#4 Place Your Current Data At The Core of Your Planning

Regardless of how big you feel the challenge is, it's important to know you already have the raw materials to make your personalized digital transformation a success! By placing the data you already have at the core of your planning, you will be better equipped to execute the strategies around it.


#5 Highlight The Benefits of Investing In Digital Transformation

Consider the main benefits and selling points of a digital transformation.

Will it save you time spent on administrative tasks? Will it enable your sales team to increase the opportunity to sell more or increase productivity in a way that reduces costs? Will it reduce your need to rely on paper so much?

If the answer was "yes" to at least 2 of these questions, ultimately digitally transforming your cemetery will make your life easier.


#6 Choose Future Proof Software

You've gone through the trouble of choosing the technology that meets all your needs and you've got the whole team on board, but is it future proof? Does the company have the capability, capacity or vision to offer new innovations and features when they arise? Will you have to pay for it in upgrades? Or does your system provider offer technology support when there's a fault?

Ensure that there's easily accessible expert advice on hand, should you require it. Whilst also understanding that technologies and systems should be the right fit for your organization, not only now, but in the future too.
#7 Have Fun Along The Way

Embrace the change with open arms and have fun along the way! If the process begins to feel somewhat tedious, remind yourself of the benefits and how this transformation is ultimately going to make your life easier.

If you found this Blog interesting, why not check out Turning Your Cemetery Services Digital: A Case Study of Rookwood General Cemetery.