pre need sales
5 Alternative Funeral Ideas
Kindly choose your preferred language by clicking on the globe icon and selecting your desired option from the available choices.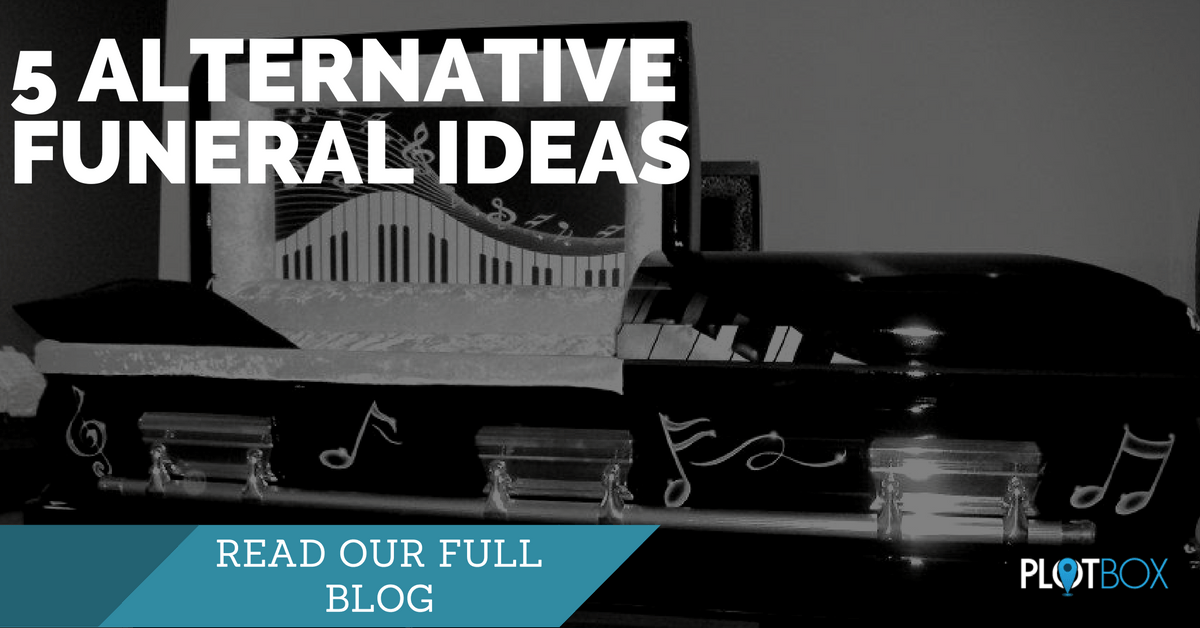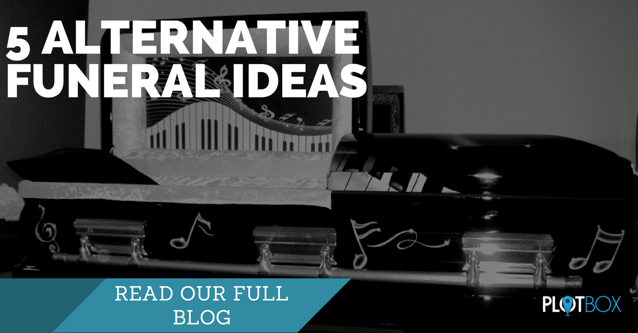 From customized hearses to unusual customized coffins, the funeral industry is changing fast. Despite being the great leveller, death is increasingly seen as an occasion to express one's individuality.
Attitudes are changing towards death and there's a growing trend towards quirky, original tributes. The perception of a Victorian-style service, with its checklist of top hat, black limousines, highly-lacquered wooden coffins, and a solemn service with prayers and hymns is long gone. For many, the traditional funeral no longer resonates with the increasingly joyful ways people are choosing to say goodbye.
Here's 5 alternative funeral ideas:
---
1. A CREATIVE COFFIN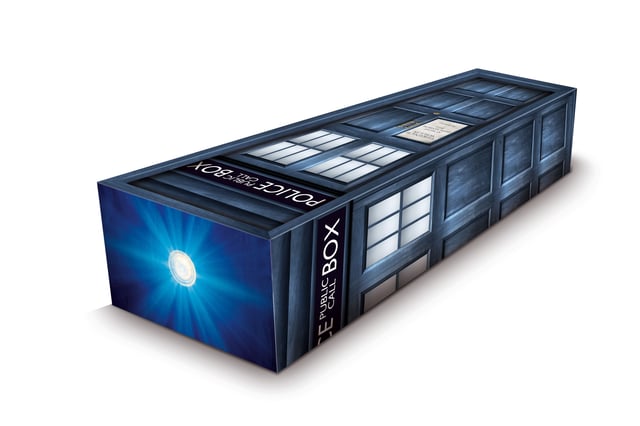 Companies like Creative Coffins offer an alternative to an old fashioned wooden box, why not go out in style and have the badge of your favourite sports team your coffin or even a tardis.
2. BE BURIED WITH AN OBJECT YOU LOVE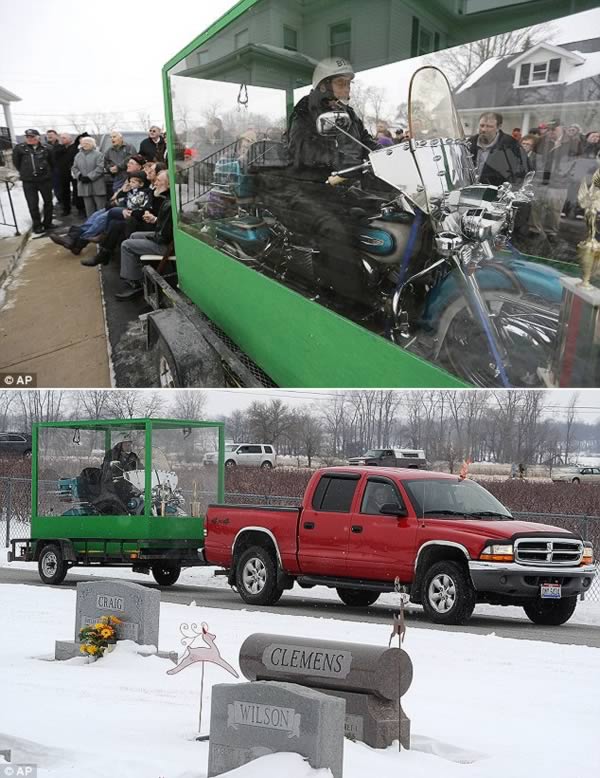 Billy Standley, of Mechanicsburg, Ohio, carried out his wish to be buried on his 1967 Harley Davidson motorcycle in 2014
3. WHEN YOU GO, GO GREEN!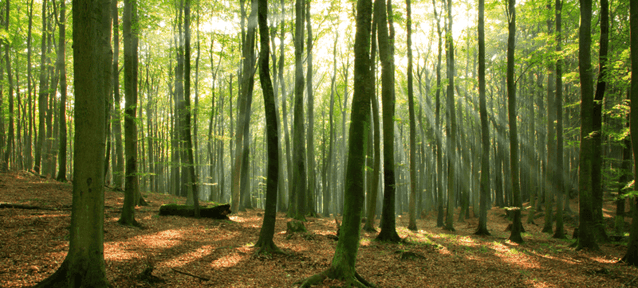 If you could do one last great thing what would it be? Many people's answer to this is they'd like to have a positive impact on the environment. Many people who have felt close to nature during their lives wish to be buried in a natural setting without preservation or concrete burial vaults that would prevent reintegration with the earth. One highlight of a green funeral is having the family help to bury their loved one, who is often interred in a biodegradable casket or shroud. For many, this final act of love becomes an important part of the grieving process.
4. TURN IT INTO A TREASURE HUNT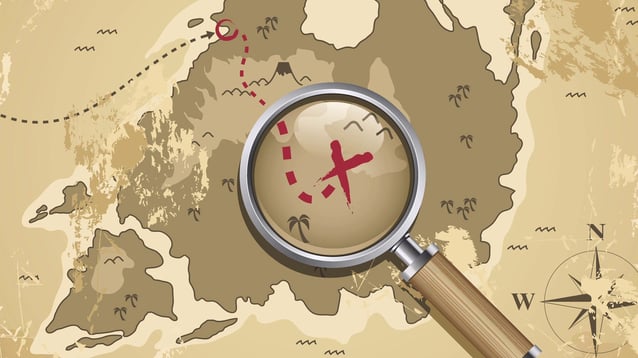 Making dying fun is hard to do but an interesting way to pay tribute to someone's life is to structure the funeral like a treasure hunt. Clues and maps can be given to mourners taking them on a tour of meaningful locations for the deceased, including homes, favorite shops, restaurants or even wilderness spots. Mementos and memorials left in these locations may inspire participants to remember and share their own memories.
5. BETTER STILL, ATTEND YOUR OWN FUNERAL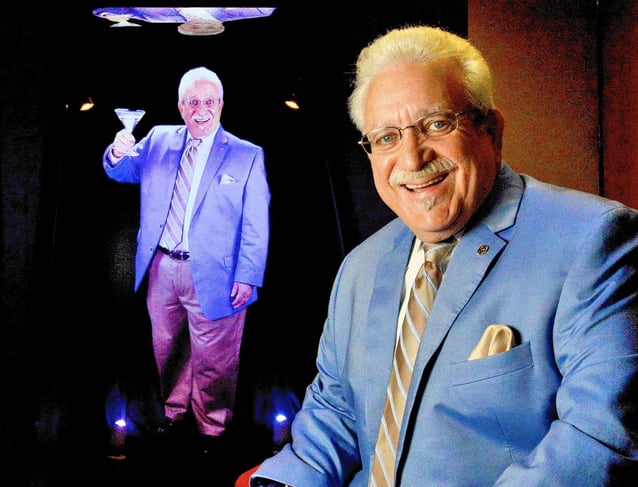 Holographic Eulogy - Imagine attending your own funeral, well sort of. A holographic eulogy allows the deceased to attend their own funeral and speak about the people and things that mattered most to them in life. Some funeral homes offer this as part of their pre-need services and the recording can be made years in advance, when the person is in good health, the way they would most like to be remembered. Who wouldn't like to have the final word on their own life? Check it out here: http://aimholographics.com/
---
If you liked what you read check out our Blogs on Going Green and Protecting your Legacy!