---
Grave sites and mausoleums come in all shapes and sizes. Here's a rundown of our favourite wonderful graves.
---
1. Dutch town of Roermond - J.W.C van Gorcum & Lady J.C.P.H van Aefferden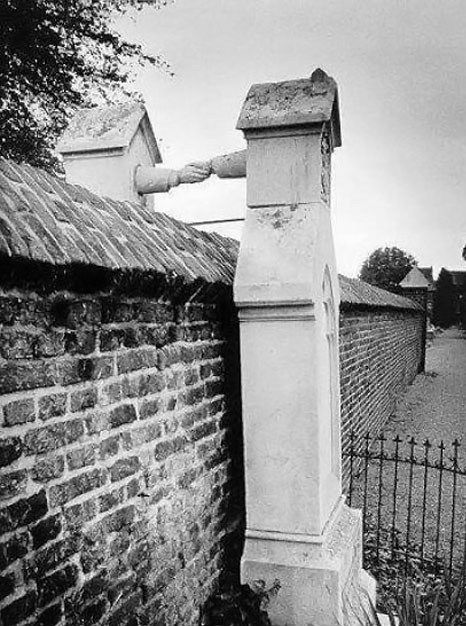 This wall divides a husband and wife, a Catholic woman of nobility and on the other side lies her husband, a Protestant. J.W.C van Gorcum, colonel of the Dutch Cavalry and militia commissioner in Limburg was buried in a plot reserved for Protestants in 1880.
His wife, lady J.C.P.H van Aefferden had decided not to be buried in the family tomb but on the other side of the wall, which was the closest she could get to her husband. Two clasped hands connect the graves across the wall.
2. Winchester Cathedral - Gravestone of Thomas Thetcher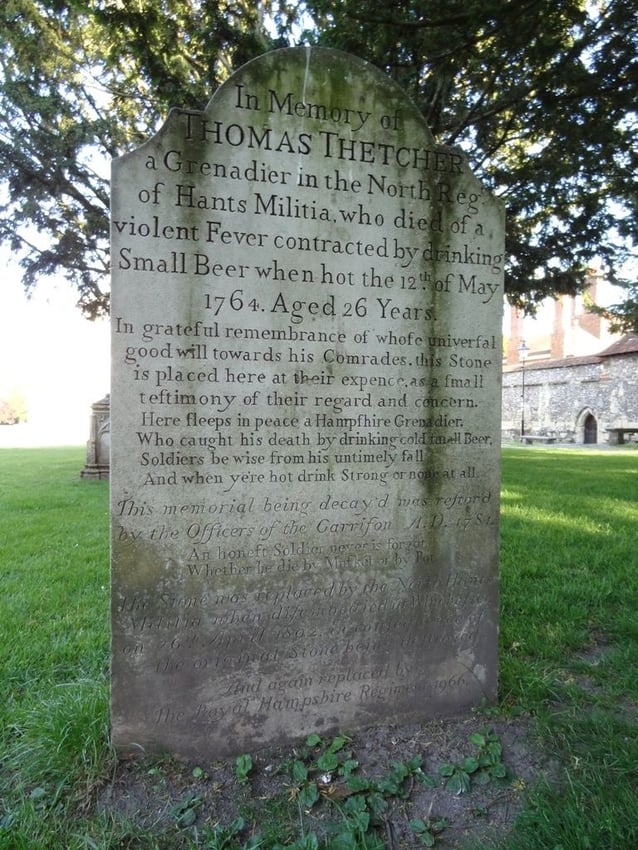 This gravestone dates back to 1764 and the inscription reads: Here sleeps in peace a Hampshire Grenadier, who caught his death by drinking cold small beer, Soldiers be wise from his untimely fall, and when ye're hot drunk strong or none at all. An honest Soldier never is forgot. Whether he die by Musket or by Pot.
3. Pére Lachaise - George Rodenbach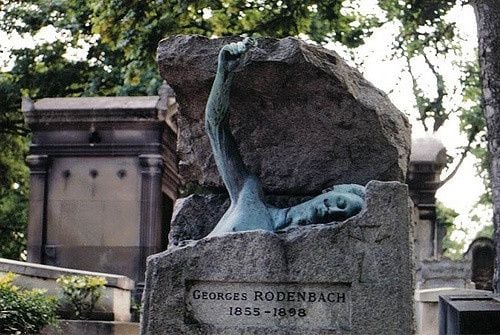 The Belgian Symbolist poet and novelist's grave shows a bronze figure breaking out of his tomb
4. Salt Lake City- Lilly E Gray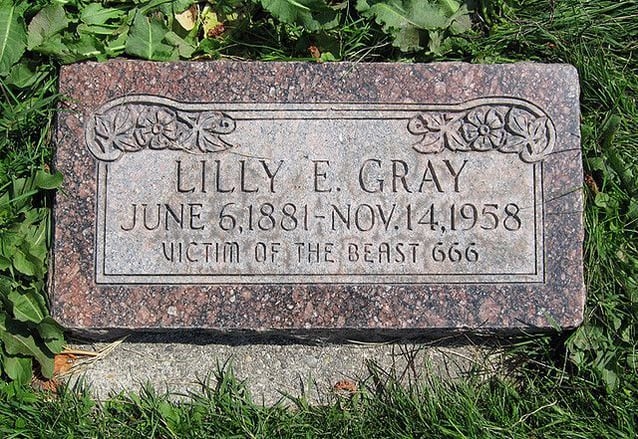 Short and sweet. Inscription reads 'Victim of the Beast 666'
5. Pere Lachaise - Fernand Arbelot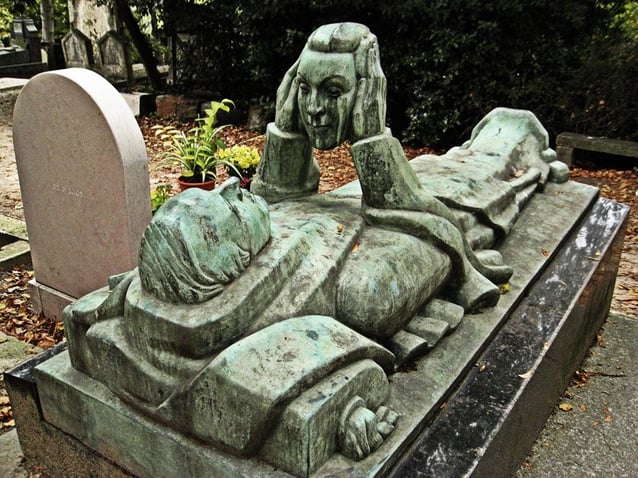 A musician and actor who designed this tomb so that he could gaze at the face of his wife for eternity.
6. Linden - New Jersey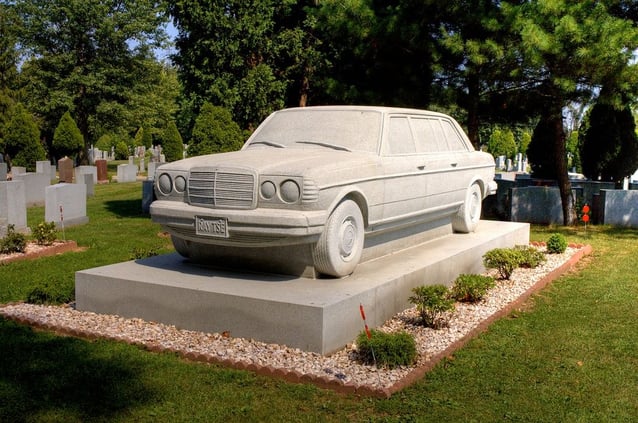 This reconstruction of a Mercedes Benz car reportedly cost close to $250,000.
7. The Recoleta Cemetery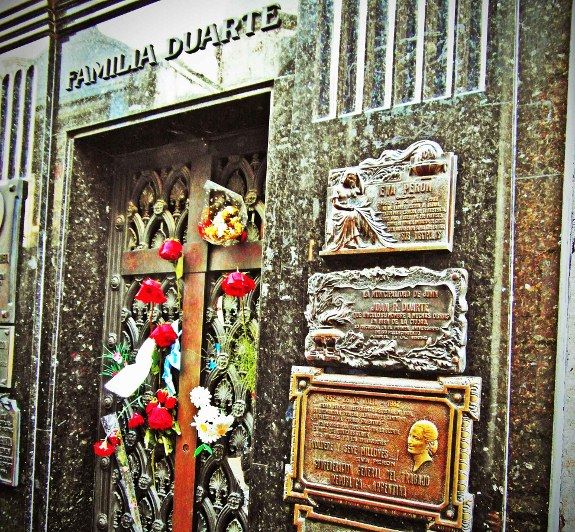 The resting place of Eva Duarte de Peron "Evita," many famous military leaders, presidents, scientists, poets and other important or wealthy Argentineans. Between 1881 to 1910, David Alleno, an Italian immigrant worked as a caretaker for the site and during this time he saved enough money to buy a plot and build his own tomb as he had always dreamed of being buried among the in the prestigious cemetery.
8. Recoleta Cemetery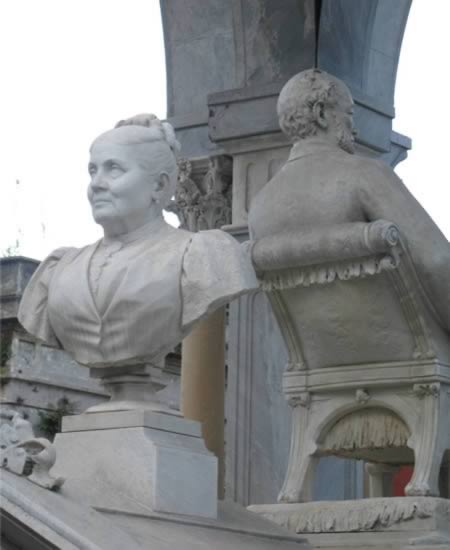 The Mausoleum contains a man sitting on his sofa looking at the horizon while a woman is seated in another one, at his back, but they're looking in opposite directions. The monument was constructed at the time of the husband's death and some years later, when his wife died, in her testament she requested to be placed looking in the opposite direction as a representation of their marriage; they spent the last 30 years without speaking a word.
9. Salt Lake City - Matthew Stanford Robinson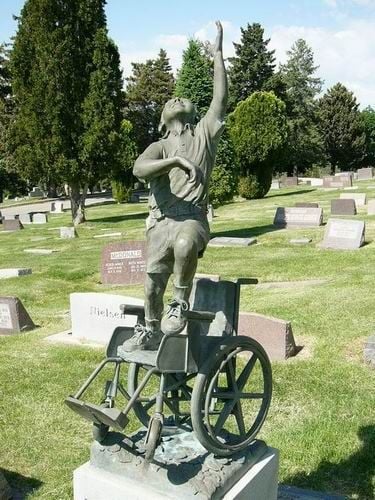 This beautiful monument show a young boy jumping upward, out of his wheelchair. This depicts his 'freedom' from the chair having been confined to it for most of his life.
10. The Hardy Tree- St Pancras Old Church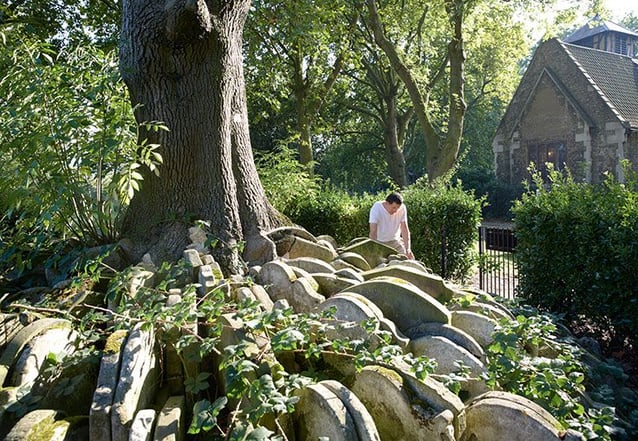 Named after Thomas Hardy, before he became the well known author, he was once a young apprentice employed by a local architect. Hardy was directed to remove gravestones to this spot to make room for the construction of a railway line.
---
Do you have any eye catching tributes at your cemetery, if you get in touch below and you could be featured in our next blog!
---