Cemetery Software: Revolutionizing Cemetery Management
Welcome to PlotBox, the industry-leading provider of cloud-based cemetery software for deathcare facilities, streamlining operations for cemetery, crematory, and combo funeral home, allowing you to focus on compassionate care for families in need.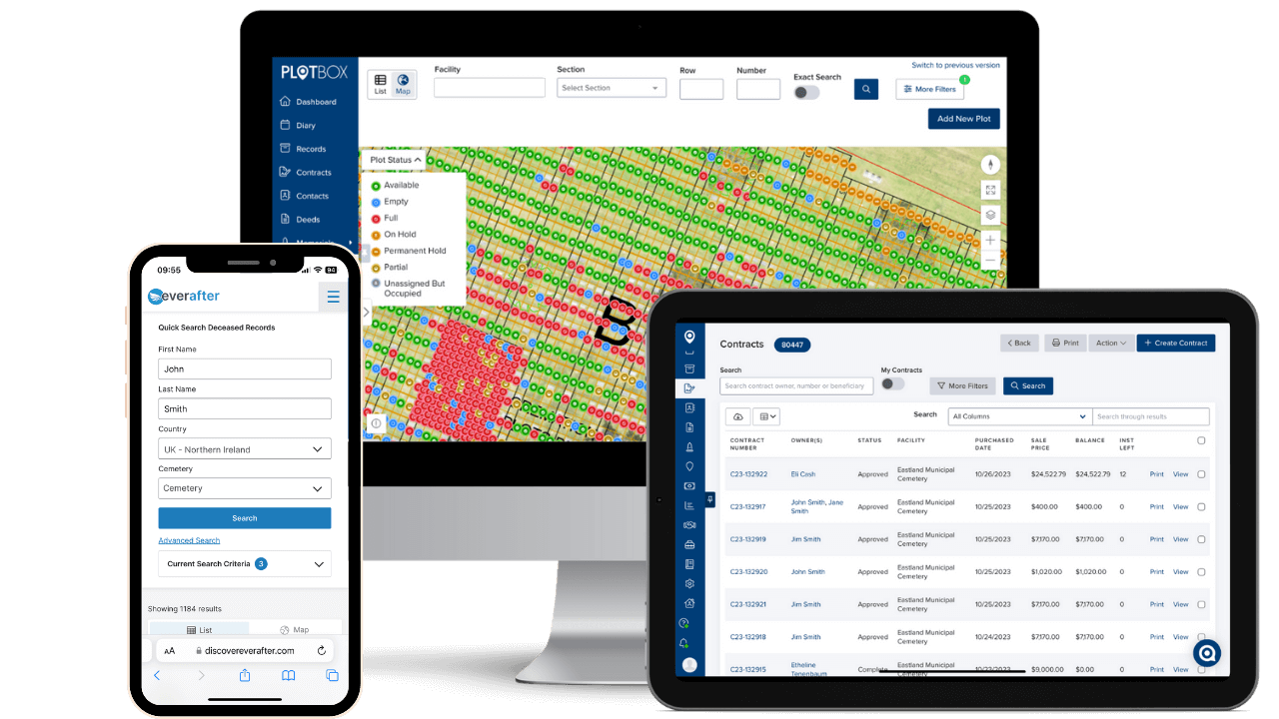 Gives You More Time For What

Matters.
Centralize your cemetery and crematory management with PlotBox. Our integrated software and mapping empower seamless collaboration and exceptional service.
Streamlined Solutions For Crematories, Municipalities, And Funeral Professionals
PlotBox centralizes all your cemetery, funeral, and cremation data, records, teams, and tasks with integrated software and mapping technology. Access securely from anywhere for exceptional services and maximum efficiency.
Elevate crematory management. Seamlessly oversee teams, communicate with deathcare partners, streamline operations, and ensure compliance and peace of mind.
We recognize the challenges faced by municipal councils dealing with dispersed burial records at cemetery sites. PlotBox offers a centralized solution to this dilemma.
Unlock 24/7 online access to seamless booking slot requests with PlotBox's Funeral Director Portal, streamlining processes and saving valuable time when families need you the most.
Discover the Possibilities – Let's Chat!
mausolea
From pre-need sales to enhancing customer service, innovative digital mapping software is helping managers to manage their mausoleums.
cemeteries
Six ways PlotBox's deathcare management solution will keep you ahead of the New South Wales Licence Conditions for Operators of Cemeteries and...